Description
Join Code for KC to develop tech for good!



Do you have a community-oriented idea that might benefit from a tech solution? Do you like to lend your skills to help people bring their ideas to life? Then this Discovery and Design Workshop (on the National Day of Civic Hacking) is for you—yes, you! Anyone can participate, and you don't have to be an expert in technology.

This FREE event brings together people with the passion for doing good to collaborate in developing technology solutions that help others. Nonprofit professionals, urbanists, civic hackers, government staff, developers, designers, project managers, community organizers and more are welcomed!

8:30-9:00 | Check-in with coffee and light breakfast
9:00-9:30 | Welcome and Overview
9:30-11:30 | Ideation, Asset, and Project Brainstorming
11:45-12:30 | Lunch
12:30-2:30 | Project Refinement and Solution Work
2:30-5:00 | Next Steps (and Start Hacking)
We're excited and pleased to welcome as a Workshop facilitator Mark Logan, founder of Idealect. After a long run as the leader of Barkley's innovation engine Moonshot Lab, Mark has recently launched a new company to promote innovation for social and civic good. He will join with the Brigade leaders to work with our organizations, designers, developers and teams to turn problems into project ideas and ideas into manageable scopes of work.
Project ideas developed at the event will go through additional development and preparation to participate in HackKC on October 13-14. Register here for Hack KC and learn more at hack-kc.org.

Have a question? Check out our FAQ page
Thanks to our 2018 Hack KC sponsors: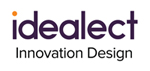 ###

Code for KC is a program of KC Digital Drive, and an affiliate of the national Code for America Brigade network. We work on civic tech projects throughout the year at our weekly Monday night hack nights. Hack KC is an annual hackathon that serves as a kickoff event for many of our projects. Unlike a typical weekend hackathon, our program is less about what can be built in a weekend or who can build the best or fastest, and more about what we can build to benefit the community.