About this Event
DJ Direct has always had a love for music. At age 15, Direct received his first set of turntables. His ambitious drive for music grew even greater after earning several competitive titles, including the Ultimate Mackie's First King of the D.2.
Born and raised in Philadelphia, he decided to relocate to Las Vegas to further enhance his opportunities in his growing DJ game. His style is impeccable and his crowd reading abilities have garnered him multiple residencies throughout Las Vegas which is known to have one of the heaviest tourism markets in the world. From House, to Electro, to Hip Hop to Rock, his versatile sense of style has proven to be one of a kind in a the city that strives in nightlife.
Currently he is the Music Director for the VIP Room at Drai's After Hours and is a resident DJ at Ghostbar and Moon at the Palms Casino & Hotel. He also holds a residency at Dusk Nightclub at Caesars, Atlantic City. Additionally, DJ Direct is an official Playboy Golf DJ and is a frequent fixture at the Playboy Mansion Golf events.
http://www.Blueprintsoundlv.com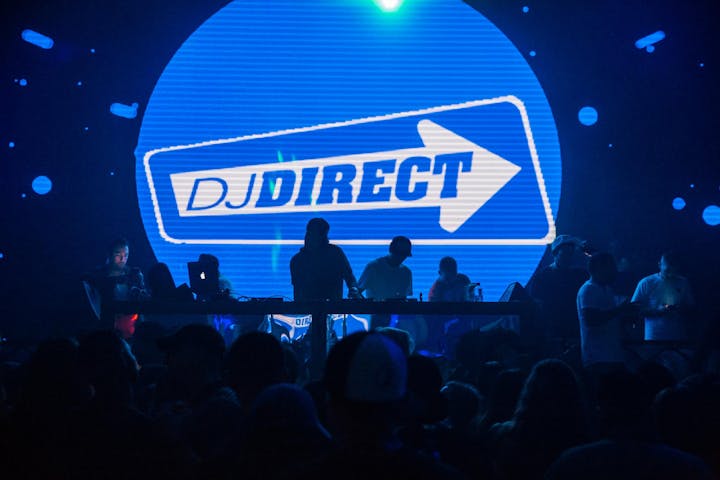 Parq is downtown San Diego's hottest nightclub. Parq features a 10,000 square feet main room, the largest HD LED wall on this side of the world (30 feet by 12.5 feet), aerial dancers, the industry's best hosts, 19 VIP tables and so much more...
Seeing is believing. #COMEPLAY at Parq, San Diego's newest playground!
FAQ:
This event is 21+.
Dress code is strictly enforced. Parq Nightclub is an upscale venue. Dress code is strictly enforced by Parq management. Board shorts, any shorts, or gym attire is not permitted. No sandals, flip flops, jerseys, gym shoes, sneakers, timberlands, or any work boots will be permitted in. No baseball caps, or hats, of any kind. No ripped denim or baggy clothing. No gang affiliated colors or attire will be permitted entry. No lewd or lascivious acts will be tolerated and absolutely no drugs or drug paraphernalia. Parq Management reserves all rights to deny entry and enforce dress code. It's is our mission and goal to keep our guests safe and out of harm's way.
Tickets are non-refundable.
All attendees must have a valid ID.
MUST PRESENT HARD OR E-TICKET UPON ENTRY.