Description
We're delighted to invite you to join us on Tuesday 20th March for a relaxed, friendly evening of networking with fellow marketing & digital experts. This event is designed for marketing experts, digital creators, email experts, SAAS tools, agencies, freelancers and all others in this sphere.
Format
6pm - Networking & Free Drinks
7pm - 3 Talks with Q&A Sessions
8pm - Networking & Free Drinks
Our Speakers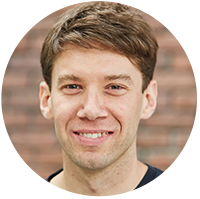 1. Tim Richardson, Growing an International Business with Shopify
Head of Sales and Marketing @ We Make Websites. Sales and business strategy expert with 10 years experience delivering, selling and advising ecommerce, investment banking, economic development and start up projects.
LinkedIn: https://www.linkedin.com/in/tim-m-richardson/

2. Martin Tonks, Social Media for the Disconnected
COO @ Eden Being: the Oetker Collection's lifestyle brand – embracing art, experiences, magazine and luxury boutiques. Eden Being offers a carefully curated collection of signature pieces and limited editions created by the world's finest artisans and ateliers is available at edenbeing.com as well as in our stylish boutiques at Le Bristol Paris, Hôtel du Cap-Eden-Roc, Château Saint-Martin & Spa, Palácio Tangará, Eden Rock – St Barths and Brenners Park-Hotel & Spa.
Website: edenbeing.com
Take a look at our lifestyle magazine: issuu.com/edenbeing
LinkedIn: https://www.linkedin.com/in/martin-tonks-6894849/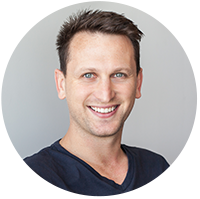 3. Dan Marcus
Founder and CEO of Magnetic Software, a workflow management platform with a purpose to drive higher efficiency and profitability in businesses.
Dan has founded, sold, and failed on numerous businesses over the past 15 years. His passion in business is for sales and strategy, and mentoring others based on his experience.
He has a background in professional poker and represented South Africa in Muaythai and uses the skills he learnt in these disciplines (negotiation and dedication) to drive a high performance organisation.
LinkedIn: https://www.linkedin.com/in/10xdan/


Sponsor: Magnetic
Magnetic is a cloud-based business intelligence platform designed to enhance efficiencies and profits for businesses operating in the marketing and advertising industry.
Our mission is to give businesses visibility to be more efficient and profitable.
It combines all essential workflow management capabilities into a single easy-to- use system: account management, sales CRM software, business development, traffic management, project management software, time tracking, billing, HR management and resource scheduling.
Visit http://www.magnetichq.com/ for more information.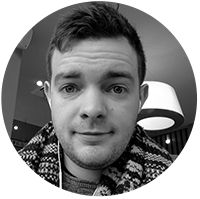 Host: Nick Trueman
Founder of Digital Workshop, Nick Trueman Ltd, Solis Store, a PPC / SEO agency (sold after 5 years at the helm), non-exec to a media technology platform and previous director of 2 other digital agencies.
Nick be hosting the introductions & Q&As for each speaker, as well as sharing a short snippet of what Digital Workshop does for both brands & suppliers.
LinkedIn: https://www.linkedin.com/in/ntrueman
Logistics
Time: 6.00pm - 9.00pm
Provided: Free drinks
Location: Huckletree, 18 Finsbury Square, Central London, EC2A 1AH, United Kingdom
We're not precious about numbers, so bring as many team members as you'd like!
(Our recommendation is 1-3).
Remember - Bring business cards!
We look forward to seeing you there!
Nick, Hannah & The Digital Workshop Team