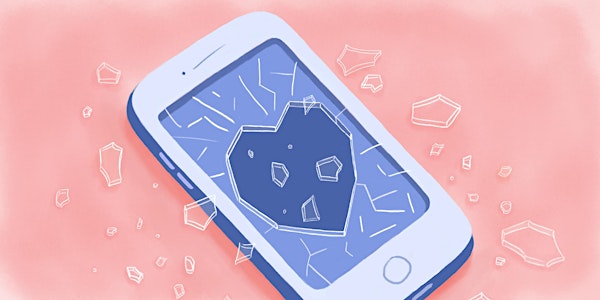 Digital Accessibility: A Love / Hate Relationship
When and where
Location
Wealthsimple 862 Richmond Street West 300 Toronto, ON M6J 1C9 Canada
Description
Join Wealthsimple and Fable Tech Labs to meet and learn from Toronto's technology leaders in inclusive design and digital accessibility.
Schedule
6:00 - 6:30 p.m. : Networking
6:30 - 6:45 p.m. : Keynote
6:45 - 7:15p.m. : Panel
7:15 - 7:30. : Q&A
7:30 - 8:00 p.m. : Networking

Light refreshments and food will be served. There will be ASL interpreters at the event. Pease enter through the 862 Richmond Street West entrance (left side of the building) for registration and elevator access. There will be signage to direct you.
For additional accommodations, please email mallory@wealthsimple.com.
Keynote
Samuel Proulx is an expert technology user today, but it didn't start that way. Sam has had a love/hate relationship with technology since he was just ten years old, using Windows 1995. As a blind user, he found the web to be an equalizer. As the Internet blossomed though, Sam grew with it, but has found the equalizing effect it once had to be lost overtime.
Through his frustrations, Sam believes the Internet is strongest when it's built by its users. Sam has managed online communities in various spaces for 18 years; he brings this expertise to Fable, helping us build an inclusive team of people from all walks of life, which spans across the entire country.
Description of Panel
Everyone has a different relationship with technology, often shaped by their abilities, opportunities, and life experiences. Our five panelists will touch on the unique relationships that they have built with technology through online and offline communities. With topics ranging from first experiences with technology to the independence technology has provided them, this discussion is sure to shine a light on the power, for better or worse, of technology and community alike.
Panelists
Daniella Levy-Pinto, Accessibility Expert and Consultant
Martin Courcelles, Senior Accessibility Technology Specialist at OLG
Ka Yat Li, Accessibility and Usability Consultant
Vu Nguyen, Full-Stack Developer
Minette Samaroo, Accessibility Tester and Advocate of AEBC