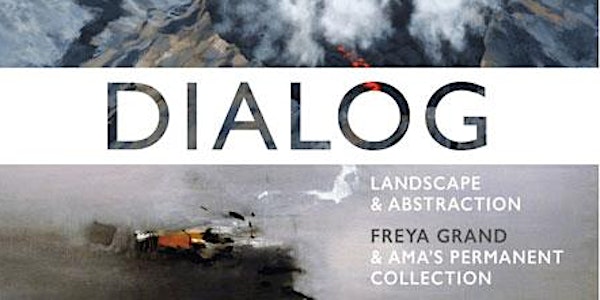 DIALOG: Landscape and Abstraction|Freya Grand & AMA's Permanent Collection
DIALOG: Landscape and Abstraction | Freya Grand and AMA's Permanent Collection
About this event
The OAS AMA | Art Museum of the Americas and the Permanent Mission of the United States to the OAS present
DIALOG: Landscape and Abstraction | Freya Grand and AMA's Permanent Collection.
Curated by Adriana Ospina and guest curator Hilary Pierce Hatfield
This exhibition pairs important 20th century abstract works by artists in the OAS AMA's permanent collection with works of contemporary landscape painter Freya Grand. The pairings of Grand and artists living and working in the Americas (1960 – 1973) convey a common dialog through their shared forms, textures, symbols, color, and composition. Here, Grand's immersive landscapes derived from her experiences in remote regions of Ecuador, Peru, Argentina, Chile, Costa Rica and the Galapagos Islands intermingle with those of such stalwarts of the OAS AMA's art collection as Maria Luisa Pacheco (Bolivia); Danilo di Prete, Tomie Ohtake, and Manabu Mabe (Brazil); Angel Hurtado (Venezuela); and Anibal Villacis (Ecuador).
Organizer of DIALOG: Landscape and Abstraction|Freya Grand & AMA's Permanent Collection
AMA | Art Museum of the Americas' work is based on the principle that the arts are transformative for individuals and communities.  This belief simultaneously serves to promote the core values of the Organization of American States (OAS) by providing a space for cultural expression, creativity, dialogue and learning, highlighting themes such as democracy, development, human rights, justice, freedom of expression, and innovation.  AMA's work advances the inter-American agenda, drawing on the arts to showcase a constructive vision of the future of the Americas via local and hemispheric cultural exchange.  This is achieved by showcasing cutting-edge exhibits of artists whose output creatively combine aesthetics with topical social and political issues and by establishing a dialogue of these works with AMA's Permanent Collection.