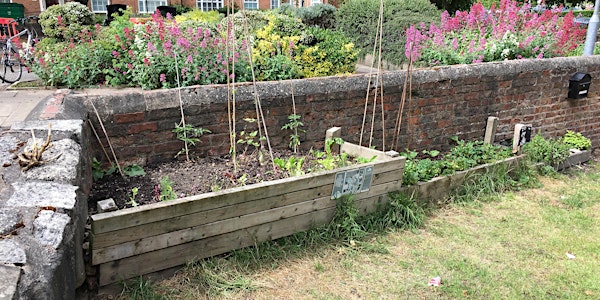 Developing York Environment Week 22 Together - a collaborative event
Location
Priory Street Centre
15 Priory Street
York
YO1 6ET
United Kingdom
Would you like to get involved in York Environment Week this September? Come and meet fellow organisers and let's get the ideas flowing!
About this event
York Environment Week is back, and as usual we are looking for people who want to get involved in organising the wide variety of events that make up our fantastic programme.
We will be holding a kickoff meeting on 25th May at the Priory Street Centre to get everyone together for networking and exchanging of ideas. Whether you know exactly what you want to do, have no clue or just want to help someone else put on an event, we would love to see you there.
Content
Meet the people in the Core Group who are putting the programme together
Find out how to put an event into this year's programme
Be inspired by suggestions so far, and be enthused to come up with more creative and fun ideas
Find partners and other support to help your event go well
Get to know other potential event organisers
Format
We will mix formal presentations, small 'workshop' groups and informal networking.