Description
The document that determines success:
The Case for Support

The case for support is the most important fundraising tool for a non-profit organization. It is the basis for all fundraising strategies and efforts (individual, foundation, government and corporate). This webinar gives you all the information you need to give your organization the competitive edge when seeking grants. We'll show you how to substantiate your case for support and prove the impact of your programs to foundations. You'll learn how to:
Develop a case from scratch including all the most important elements of the case for support

Engage all your stakeholders through the case for support process and turn them into advocates and fundraisers



Use the case to present your organization in the new era of foundations and in all your organization's materials



Make your fundraising process more efficient and effective
Our webinar series presenter, Shadi Mogadime, has over 25 years experience in the non-profit sector in Canada and USA. She has been a fundraiser, a consultant, a foundation program facilitator and grant juror. Shadi has looked at the foundation fundraising process from every angle and knows what works and what doesn't.
Highlights and Outcomes

From this webinar participants will take away information and tools they can implement immediately to help increase the funding critical to your organization and its programs, including:
A Case for Support Evaluator that covers 20 essential elements and enables the user to evaluate and improve their case for supporta nd all their fundraising activites
How to use the case for support to identify prospective donors and create compelling fundraising documents and appeals
This webinar is intended for all non-profits who are looking to better articulate their organization's strengths and services in order to convince foundations to grant funds. Developing a Compelling Case for Support is the second in our webinar series. Each webinar in the series stands on its own and does not have any pre-requisites. You can sign up for any or all webinars you need.
Full participation in "Developing a Compelling Case for Support" is applicable for 1.50 credits in Category 1.B-Education of the CFRE International application for initial certification and/or recertification.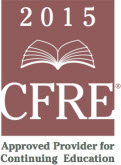 Webinar Series Presenter: Shadi Mogadime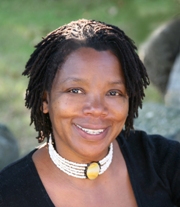 Shadi is the Senior Fundraising Consultant at Metasoft Systems Inc. She has over 25 years experience in the non-profit sector in Canada and the USA. Shadi has held senior director positions in both marketing and development; juried foundation grants; and facilitated a grant program for a major foundation. As a consultant, she has assisted non-profit organizations with strategic planning, staff and board development, as well as mentoring a number of senior directors. Shadi has a wealth of knowledge of the non-profit sector and a track record of highly successful programs and projects from multi-million dollar capital campaigns to annual fund strategies for large, small and mid-size organizations.
---
Metasoft's Foundation Fundraising Skills Development Series
This series will advance the skills of non-profit organization staff and directors and increase their fundraising success. It is presented in the order that is most advantageous to acquire fundraising skills and to support the grant development process. Read more…
Series Webinars:
1. An Introduction to Foundation Fundraising
Recording of May 15, 2012 Live Event!
2. Developing a Compelling Case for Support
Recording of May 29, 2012 Live Event!
3. Increasing Foundation Grants by Demonstrating the Value of Your Programs
Recording of June 19, 2012 Live Event!
4. Get Grants by Making the Right Moves with Foundations
Recording of July 10, 2012 Live Event!
5. Secrets of Successful Grant Writing
Recording of July 31, 2012 Live Event!


All webinars will be one hour of presentation followed by 30 minutes of questions and answers.
Register for the whole series and get one webinar or recording free. Note, your series registration includes recordings and presentation materials for all webinars including any you may have missed.

Series price: $279.80 (regular price if purchased separately $374.75).
---
About FoundationSearch
FoundationSearch is North America's leading source of fundraising information for non-profits and charities. Our online resource includes more than 120,000 foundations, representing billions of dollars in annual granting, and includes tools to locate grants by type, value, year, recipient, donor and historical giving trends, and much more. Along with BIG Online, FoundationSearch is a key resource for the nonprofit sector, and an integral part of Metasoft's mission to help non-profits efficiently identify, attract, and manage the relationships and resources vital to the fulfillment of their philanthropic missions.
---
About Metasoft

Metasoft Systems Inc. is a privately owned Information Technology consulting and development corporation. Established in 1988, Metasoft operates two successful business units, FoundationSearch/ BIG Online and Imager, that provide market leading products and services to the non-profit and IT sectors. Click here for other Metasoft recordings.
---
Audio Option: Participants are automatically connected to Audio Broadcasting upon entry, which requires computer speakers or headset. Another option is to call a dial-in toll number. This information will be provided prior to the start of the webinar.
System Requirements: Please click here for details.
Cancellation Policy: There is a 24-hour cancellation policy when registering for the webinar. If you cancel your registration more than 24 hours before the start of the webinar, you will receive a full refund in the same method as your payment. Please send an email to fly@foundationsearch.com to request a refund.
---
Please note a link to download the recorded session will be provided once order has been completed. If you have any questions, please do not hesitate to contact us at fly@foundationsearch.com.
Organizer of Developing a Compelling Case for Support (Recorded Version) Canadian Edition
Metasoft Systems Inc. is provider of FoundationSearch, North America's most comprehensive source of fundraising information, with full grant and trending analysis on over 130,000 foundations and an integrated donor management system. Our newest offerings include Director Connections, an innovative relationship mapping tool, and Metasoft Education, featuring web-based and live trainings with leaders in philanthropy.
 All our live and recorded courses are CFRE accredited.