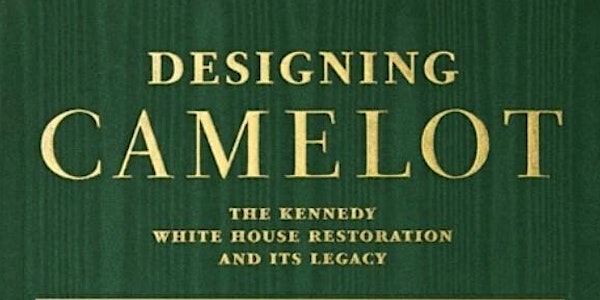 "Designing Camelot: Jacqueline Kennedy & America's White House" signing
"Designing Camelot: Jacqueline Kennedy and the Restoration and Redefinition of America's White House"
When and where
Location
New York School of Interior Design 170 East 70th Street Arthur King Satz Auditorium New York, NY 10021
About this event
Coinciding with the recent publication of "Designing Camelot: The Kennedy White House Restoration and Its Legacy" (The White House Historical Association; 2021), this richly illustrated talk by museum curator, director, and educator James Archer Abbott (the book's lead author, with Elaine Rice Bachmann) will celebrate the iconic restoration and redecoration of America's most famous residence - The White House - during the administration of President John F. Kennedy.
Mr. Abbott, the recognized authority on the landmark project that was the unique vision of First Lady Jacqueline Bouvier Kennedy, will lead a behind the scenes tour of public and private rooms, as well as gardens, redefined for a history-sensitive yet modern Presidency, largely under the advisement of world-renowned 'decorator to kings' Stéphane Boudin (1888-1967), president of the Paris-based Maison Jansen. This illustrated talk will identify design-world and international intrigue as well as lasting contributions to an American design lexicon.
Mr. Abbott's forty years of research will reassemble the more-often-than-not partnered contributions of such luminaries as: philanthropists Jayne Wrightsman, Rachel "Bunny" Mellon", and Henry F. Du Pont; decorators Albert Hadley; Sister Parish, and Paul Manno; and curators from the Metropolitan Museum of Art, Winterthur, and numerous historic houses, historical societies, and galleries. Finally, this presentation will look at the legacy of Jacqueline Kennedy's restoration efforts in context to design today as well as the American commitment to preservation, showcasing her early-1960s endeavor as a foundation upon which much of our present national identity rests.