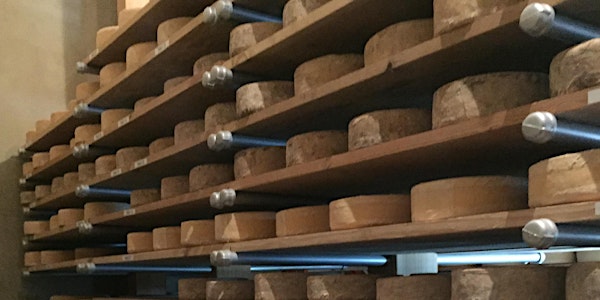 Designing and Introducing Cheese Quality Attributes
How do you control the evolution and manifestation of desired quality attributes in a given cheese?
Refund Policy
Contact the organizer to request a refund.
Eventbrite's fee is nonrefundable.
About this event
Course Description
The commercial success of a given cheese and its acceptability by consumers are critically dependent on its quality attributes. Cheese consumption, and thus success of cheesemakers, is greatly governed by the profile of quality attributes that is manifested by a given cheese. Cheese quality attributes include: flavor, aroma, texture, appearance, functionality, composition, nutritional value, etc. Among the keys to success in cheesemaking is the ability of cheesemakers to design, introduce, modulate, and control the evolution and manifestation of desired quality attributes in a given cheese. Meeting the latter goal requires cheesemakers to acquire understanding and practices that draw on a broad array of disciplines. Among these are microbiology, chemistry, enzymology, biochemistry, physics, dairy science and technology, technology, engineering, and many more. The perceived cheese quality, at the time of consumption, is determined and governed by the process history of the cheese. The latter spans from milk production and handling, through cheese-milk treatments, curd making, cheese aging, storage, and delivery. Designing cheese quality attributes is dependent on first, understanding what profile of cheese quality attributes are desired by consumers, and then, on wisely introducing and controlling the evolution and manifestation of the desired cheese quality attributes during cheese making and cheese aging.
This course will be instructed remotely via Zoom over the course of five individual sessions, each three-hours in duration. It will introduce and discuss the multitude of concepts, phenomena, mechanisms and practices that cheese makers have to understand and implement in order to successfully design, introduce and control cheese quality attributes.
Who should attend?
The class is designed for cheese professionals with a basic understanding and knowledge of the concepts of dairy chemistry and microbiology as well as in the operations that are associated with cheesemaking and aging.
Course Topics:
Understanding cheese quality attributes
Quality and properties of raw milk and their impact on cheese quality attributes
Setting the physical stage – designing and constructing the curd
Introducing the desired microbiological populations and biochemical cascades that, collectively, govern the evolution of cheese quality attributes
The manifestation of the potential – the actual evolution of cheese quality attributes and how to control and modulate it
Introducing and controlling cheese flavor
Introducing and controlling cheese functionality
Introducing and controlling cheese texture and structure
The dynamic nature of cheese quality attributes
Assessing and quantifying cheese quality attributes
Class Format and Dates:
This online class will be instructed virtually (via Zoom) in 5 sessions, 3 hours each from 2:00-5:00pm Pacific Time on the follow dates:
Dates: 09/20/21; 09/23/21; 09/27/21; 09/30/21; 10/04/2021
A personal invitation to join the Zoom sessions, along with a complete set of lecture notes, will be emailed to registered participants prior to the start of the course.
Instructor:
Moshe Rosenberg, D.Sc., Professor and Dairy Specialist
Department of Food Science and Technology
University of California, Davis