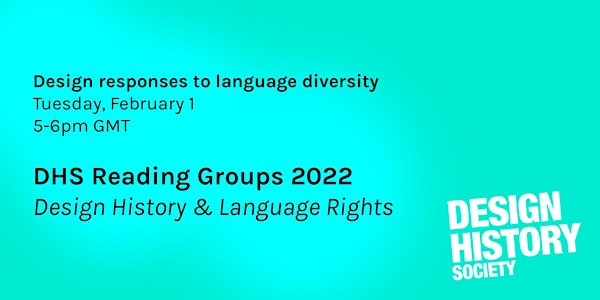 Design Responses to Language Diversity
This event is part of the DHS Reading Groups series of the Design History Society.
About this event
"Design responses to Language Diversity" is the first meeting of the Design History and Language Rights reading group, led by Tai Cossich. Participants are invited to discuss what a Design Historian's research agenda for the 2022-2032 International Decade of Indigenous Languages might look like.
For more information please visit the DHS Reading Groups website.