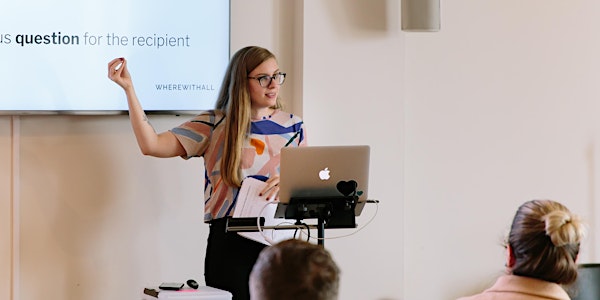 Demystifying Management Workshop by Lara Hogan
Learn crucial management skills like giving feedback, setting expectations, and growing your teammates through mentoring and coaching.
When and where
Location
Meetup HQ 632 Broadway New York, NY 10012
Refund Policy
Refunds up to 7 days before event
About this event
As a manager, you may find yourself floating in a sea of uncertainty.
What does success look like?
How do you know if you're doing a good job or not, with such a long feedback loop between your actions and their outcome?
How do you set the right tone and expectations for your team?
In this workshop by Wherewithall, led by Lara Hogan, you will learn how to answer those questions and successfully navigate these uncertain waters.
About the Workshop
In this full day workshop, we'll focus on:
Coaching, mentoring and sponsoring, and when to use each as a manager
Navigating your team through uncertainty and surprising emotions
Growing your teammates through specific, actionable feedback
Honing and documenting your expectations of your team
We'll talk tactics to best-support your team, articulate what you uniquely bring to your role as a manager, and practice a ton of leadership skills.
You'll participate in group exercises that will help you put this knowledge into practice in a safe and engaging environment.
You'll leave with new perspectives on management, as well as worksheets and plenty of resources to help you continue to grow and further develop these skills in your day-to-day work.
We'll provide food and unlimited coffee or tea to keep you energized.
About Lara Hogan
Lara is an author, public speaker, and coach for managers and leaders across the tech industry. As a founder of Wherewithall, Lara and her team run workshops, roundtables, and trainings on core management skills like delivering great feedback and setting clear expectations. Before Wherewithall, Lara spent a decade growing emerging leaders as the VP of Engineering at Kickstarter and an Engineering Director at Etsy. She champions management as a practice, building fast websites, and celebrating your achievements with donuts (and sometimes sushi).