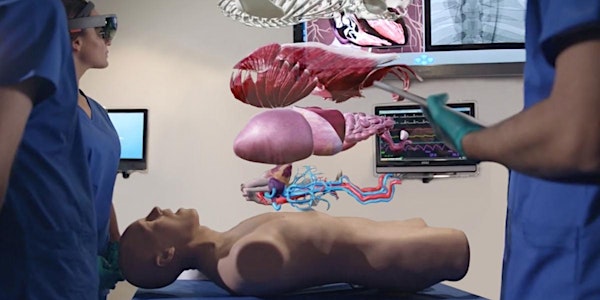 Demo Day - AR/VR Heartland Developer Challenge
Join us at the T-Mobile campus to see the final AR/VR demos presented by the challenge teams and to network with other AR/VR enthusiasts
When and where
Location
T-Mobile Campus, parking garage L or M entering from Glenwood 6360 Sprint Parkway Overland Park, KS 66211
About this event
The Augmented Reality/Virtual Reality (AR/VR) Heartland Developer Challenge Demo Day is the culmination of a year long program hosted by KC Digital Drive. We brought together entrepreneurs, hackers, makers, developers and other creative minds with the goal of building AR /VR applications that solve local problems. At the Demo Day, the three top teams ranked by judges at a June Hackathon will present their projects. There will also be demonstrations and opportunities to network with Kansas City companies that employ AR/VR job roles.
The five teams presenting are:
XR Medical Procedure: University of Nebraska Medical Center and XReps
Animating Mannikins: University of Kansas School of Nursing
Virtual Museum: American Jazz Museum
Stages of Pressure Injuries: University of Central Missouri
Holographic Surgical Navigation: MediView
For those who can not attend the in person meeting, the presentations will be broadcast live. You can join the program virtually through WebEx: https://t-mobile.webex.com/t-mobile/j.php?MTID=m54587c23be2c5f702764cbe3d4231514
We plan to create a safe environment to meet and will follow all prudent safety measures. Currently, parts of the T-Mobile campus that we will be using require participants to be fully vaccinated against Covid-19. Events that occur in those areas will be broadcast in the open area so that all attendees can fully participate in the event. We will continue to monitor the situation and may update our policies if circumstances change.
Schedule
4:00 - 5:00 Registration, networking, hands-on presentations with Challenge Teams and AR/VR Kansas City Companies
5:00 - 5:10 Welcome, introductions, Future of Augmented Reality/Virtual Reality
5:10 - 6:00 Presentations by teams
6:00 - 7:00 Networking with companies, individual Q&A with teams