About this Event
$25 - $28
DOORS 8PM / SHOW 9PM
THIS EVENT IS 21+
Instagram | Twitter | Facebook | Soundcloud
Six-piece band Delta Rae hails from Durham, NC with Liz Hopkins and Brittany Holljes fronting the robust group with sultry harmonies rounded out by Holljes' brothers Eric (vocals, piano) and Ian (vocals, guitar) as well as Mike McKee (drums) and Grant Emerson (bass). The band chose their moniker from a mythical story the Holljes siblings' mother wrote about a Southern girl of the same name who summons the Greek gods to earth.
Headlining over 100 shows each year and a regular on the festival circuit since forming in 2009, Delta Rae's larger-than-life performances have earned coveted spots at Bonnaroo, Tortuga Music Festival, Austin City Limits, Firefly, Bumbershoot, Summerfest, Hangout Fest, Kaaboo, Basilica, VOODOO, and Lollapalooza. They have received national attention with features in NPR, Washington Post, and New York Times, in addition to late night television performances and inclusion in Forbes' 30 Under 30 list. Delta Rae were recently named One to Watch in 2018 by Billboard, CMT & Rolling Stone.
Now signed to Big Machine Label Group's imprint The Valory Music Co., Delta Rae are on tour in support of their latest release, A Long And Happy Life, and their latest radio single "No Peace in Quiet."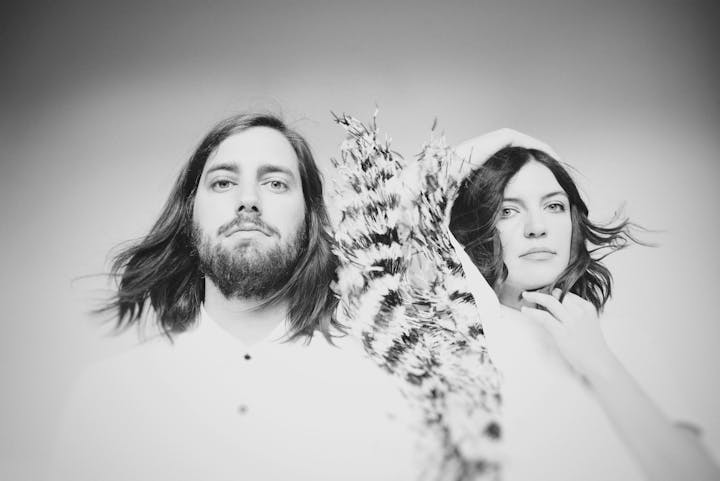 Instagram | Twitter | Facebook | Soundcloud
Frances Cone is a Nashville based soulful indie band. For someone with deep familial roots in opera and classical music, founder Christina Cone seems preternaturally capable of writing songs focused on capturing the insane, unthinking fireworks of the human heart. Anxiety. Heartbreak. Transcendent love. The secrets of a diary so sacred and precious it only exists internally, every word an eyes-shut-tight whisper. To create music like that, such as on their forthcoming album 'Late Riser', takes actual, emotional bravery. It takes a level of empathy and love that stays locked and unavailable in most people. Luckily, Christina and her multi-instrumentalist musical and life partner Andrew Doherty found each other in Brooklyn NY a few years ago and all the locks failed. They started creating what would become half of 'Late Riser'. Between them there was just enough courage to hold hands and jump.
They landed in Nashville, TN and immediately found a home in the city's thriving alternative scene. There were challenges and successes and lots of hard work but all along the songs kept coming. Music lovers at Noisey, Billboard, Stereogum, and Brooklyn Vegan among others began to take notice. NPR invited the band to perform at their Tiny Desk concert series and they garnered more than 12 million streams on Spotify. The seed of a musical identity first hinted at on Cone's 2013 release 'Come Back' blossomed into something unignorable and meaningful. After years of patience and perseverance, 'Late Riser' was finally finished. The record is a testament to what modern pop music is capable of when imbued with honesty and emotion so palpable you can taste it in your mouth. It's not opera, and it's not the result of any calculation or outside influence. It is pure feeling: watching a fireworks display through happy tears.