Description
HACKER LAB + STREET SOCCER USA SACRAMENTO
---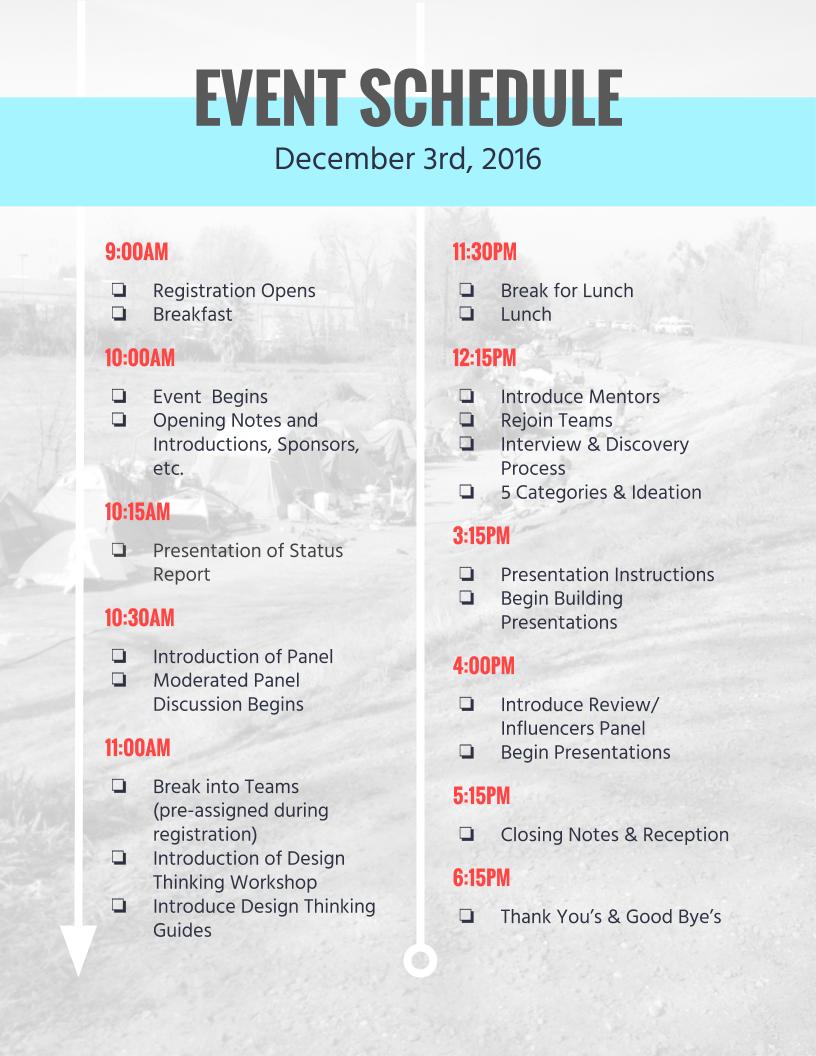 WHY YOU NEED TO ATTEND
Through YOU, immediate change can happen. We'll help you work through your ideas with experienced design thinking guides, and interviews with individuals directly affected by homelessness.
As STAKEHOLDERS, you interact with the homeless community almost everyday. You don't want to see anyone homeless, but it's a reality for many.
INFLUENCERS change the game. As experts on the complex issues facing our region, you'll contribute first-hand to innovative and collaborative solutions.
The MEDIA will bring power to promote change by impacting public perception and advocating understanding.
We believe this type of thinking can be the catalyst for change in our interwoven communities.
WHAT YOU SHOULD EXPECT
We'll introduce you to an amazing PANEL of individuals sharing their stories of homelessness, adversity, perseverance, and success.
You'll be brimming with ideas and we'll help you focus them. Our DESIGN THINKING guides will lead each pre-assigned group through interviews, ideation, and solution building.
You'll gather information from the source. Our MENTORS from Street Soccer USA are individuals currently confronting issues of homelessness, navigating through transitional housing, or facing the day-to-day challenges of life on the street.
Your group ideas will be taken to the next level. PRESENTATIONS will communicate to industry influencers solutions created through collaborative effort.