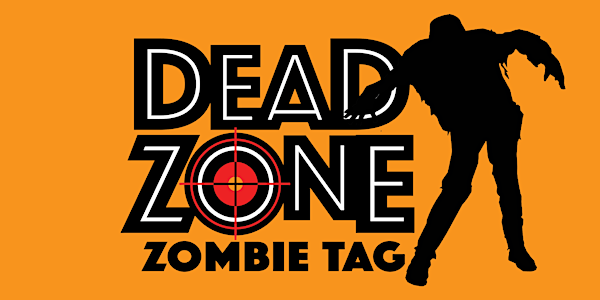 DeadZone Zombie Tag / Oktoberfest in Chatham
By David Flower Productions Inc.
Date and time
Saturday, October 22, 2016 · 4 - 6pm EDT
Location
Kate Gould Park Main Street Chatham, MA 02633
Refund Policy
Contact the organizer to request a refund.
Description
Chatham, We Have a Situation!
The recent rise in ocean temperatures has caused weird mutations of aquatic microbes and there have been frightening reports of a zombie virus on Cape Cod.
The U.S. Department of Zombie Virus Outbreak Containment (ZVOC) has been working in Chatham to combat this horrific plague. They have successfully defined the infected area, called the DeadZone, where the zombie horde is circulating and...THEY NEED YOUR HELP
GAME:
It's a one hour game spread across Main Street in Chatham. You start the game as a Human or a Zombie. You are given a map and clues to complete the one hour mission. As a Human you are trying to find 6 out of 8 check points located in businesses on Main Street before your time is up. As a Zombie you are trying to infect the humans and turn them into Zombies before their one hour game is over.
RULES:
All humans must wear their transmitters at all times

There is absolutely NO RUNNING EVER!
All game players must be on foot, no bicycles or skateboards or any other type of similar transportation.
There is no physical touching/contact of other players in the game. The technology is proximity bases so there is no need for physical contact.
IMPORTANT:
All participants must sign a liability waiver upon arrival. You cannot play without signing one. Children under the age of 18 need a parent or guardian's signature. All children under 18 must be accompanied by an adult during the game. LIABILITY WAIVER (PDF)
---
WHAT TO BRING:
Sneakers or comfortable shoes
Active-wear clothing
Water
Friends
---
WHAT TO EXPECT:
Lots of fun pursuing and being pursued
Deciphering puzzles
Satisfaction of completing tough challenges
Good times and good memories
---
FREQUENTLY ASKED QUESTIONS:
How do I "infect" someone? --- If a zombie gets within 3 feet (badge to badge) of a human player, its badge will send a signal to the human badge and turn it yellow giving them the zombie infection. When a human is infected they have to heal themselves at a health station or they beome a zombie. During infection humans are also vunerable to another hit of infection which will turn them into a zombie instantly.

What technology are you using? --- We are using IR (infrared) to transfer information between the badges.
What's the age limit? --- This game is for adults and kids of all ages. We recommend the game for anyone who can walk at a brisk pace. This is an active game that requires being pursued by zombie players and finding checkpoints hidden around the DeadZone.
How do I win? --- Humans win by finding all the checkpoints and becoming a healer. This super-power makes them immune to zombies. They can heal other humans and disable zombies just by getting within 3 feet (badge to badge) of their target. Zombies get the satisfaction of turning humans into zombies and spreading the infection. The game ends at 5:30pm, at which point we'll see if we have more humans or zombies.