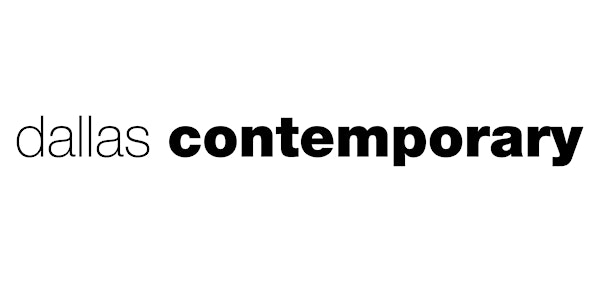 dc (free) timed entry
we invite you to reserve your (free) ticket today to view our exhibitions
Location
Dallas Contemporary 161 Glass Street Dallas, TX 75207
About this event
ON VIEW
shepard fairey: backward forward | 25 september 2022 - 23 july 2023
for over three decades, american artist shepard fairey has been challenging the establishment through the creation and dissemination of iconic imagery with resounding impact. the power of shepard's art is in the combination of the compelling narratives inherent in the pictures he creates and his ability to adapt to a continuously changing society. he has established a long-standing career as a master storyteller who uses images to help us navigate the complicated world we inhabit.
cerámica suro: a story of collaboration, production, and collecting in the contemporary arts | 20 april 2023 - 31 december 2023
cerámica suro: a story of collaboration, production, and collecting in the contemporary arts will be the first comprehensive american presentation of the studio's influence on contemporary art vis-à-vis the collection amassed by josé noé suro and his wife marcela. selections from this collection, which is made up of over 700 pieces, are curated into the exhibition by executive director and chief curator of guadalajara's zapopan art museum (maz), viviana kuri, who also organized the previous iteration of the exhibition at maz.
eduardo sarabia: this must be the place | 20 april 2023 - 27 august 2023
for his solo exhibition this must be the place, eduardo sarabia´'s multidisciplinary work is expressed in the setting of a home in which visitors are invited to walk through and witness the varied elements of the artist's practice – outsized, hand-painted blue and white talavera-style ceramics made in collaboration with cerámica suro; paintings that serve as metaphorical windows in the installation space; handmade ceramic kitchenware; and a site-specific mural of vine motifs, which are a signature of sarabia's work– in a setting that welcomes gathering, conversation, and camaraderie.
MUSEUM POLICIES
• no food or drink, please | no se permite comida ni bebida
• photography permitted, but no flash | solo fotografia sin flash
• please refrain from touching the art | no tocar el arte
• this is a weapon free zone | zona libre de armas
About the organizer
dallas contemporary's mission is to present the art of our time to the public: to document new directions in art through rotating exhibitions, publications, and learning programs for visitors of all ages. As a contemporary arts institution that grapples with timely and complex issues in one of the fastest growing metroplexes in our nation, we firmly believe in the power of artists' ideas and voices to chronicle and transform society.