Description
2016 marks the third annual DanceHackDay, an event that brings together performers and developers to inspire one another and experiment with emerging technologies. Kinetech Arts, along with long-time collaborators at Raktor, facilitate a daylong dance-hackathon workshop, a combination of a traditional hackathon with a dance lab. DanceHackDay is an opportunity to spark unconventional applications of new and existing technological tools and foster innovative dance material to create awe-inspiring live audience experiences.
Intel and Hackathon.com are sponsoring prizes for the best use of the Intel® Edison board!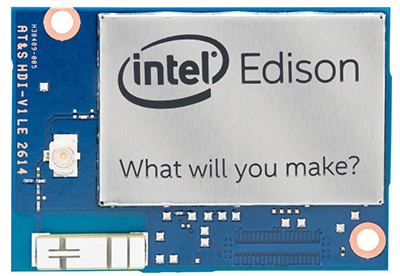 The Intel® Edison is a tiny computer-on-module offered by Intel® as a development system for wearable devices and Internet of Things (IoT) devices. When combined with sensors and your imagination, the Intel® Edison module (a hardware and software platform) empowers you to invent new Internet-enabled products and solutions.

Since the theme of this hackathon is "Heartbeat Across The World" you are encouraged to use the Edison bord to create a heartbeat (or other biometric data) monitor to create a dance project in collabration with a prformer.
After the workshop/hackathon portion of the event, the competing projects using the Edison board will be judged by a panel of judges composed of top figures in the world of interactive design and performance. The winners will be announced at the end of the evening. Prizes will include a Seeed Rover kit for the grand prize winning team, and various cash awards TBA.
The Edison kits will be distributed on a first come-first serve basis, so if you wish to participate in this competition, so let us know ASAP to weidong@kineviz.com
Heartbeat Across the World
A special feature presentation of this year's event is "Heartbeat Across the World". Using DIY wireless heart monitors, DanceHackDay teams across the globe* will create a cloud-based dataset of the heart rate of performers. This data will then be used real time to create interactive performance and production elements based on the actual live heart rate of performers in multiple cities. Kinetech Arts has instructions on how to build your own heart monitor for the event.
This event is free to hacker and dancer participants, and will include to-be-announced technology workshops, as well as dance classes throughout the day.
After the hackathon the theater will be opened to the public, and select material from the hackathon will be showcased in this live public event. Tickets for the public spectator portion of the event can be purchased at counterpulse.org/dancehackday-2016