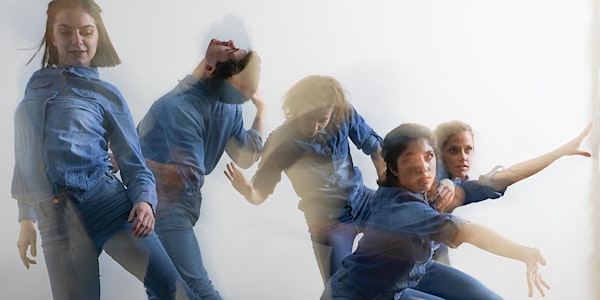 DanceAction Summer Workshop & Performance
When and where
Location
Mark Morris Dance Center 3 Lafayette Avenue Brooklyn, NY 11217
Refund Policy
Refunds up to 30 days before event
Description
DanceAction Summer Workshop & Performance
Dance Training | Improvisation | Dance Making
This intensive workshop for dancers, musicians, actors, performance artists, or movers of any kind will explore three components of a comprehensive dance experience: training, improvisation, and dance making.
Workshop: June 24 to June 28, 2019 from 1 to 4pm
Rehearsal & Performance: June 27 & June 28, from 4 to 7pm
Mark Morris Dance Center | Howard Hodgkin Studio | Robert W. Cole Studio
3 Lafayette Avenue, Brooklyn, NY
Tuition:
Early Bird Registration EXTENDED!!! $175 through June 21
$200 June 22 to June 24 | Single Session $50
Teaching Artist: Carmen Caceres
Assistants: Thomas Gunderson Bond, Laura Orfanelli, Aviya Hernstadt, and Nicole Rae Jones
Guest Teachers: Mary Madsen & Sarah Chien
The Workshop
June 24 to 28, 2019 from 1 to 4pm
The dance training and technique segment will be focused on developing physical skills. Strength, flexibility, endurance, coordination, and movement mechanics will be addressed through a series of exercises combining the study of shape as well as pathways of energy taking the body through space. This practice will allow participants to access a unique combination of movement languages and styles that will broaden their physical ability as well as their versatility as movement artists.
An improvisation segment will follow, inviting the participants to immerse in a playful experience. This will include theater and movement games, movement explorations, structured dance improvisations, score building exercises, partnering approaches, and open dance. By navigating these activities progressively, participants will gain awareness towards the people they are moving with; they will experience clarity and ease in decision-making scenarios, and will develop a sense of alertness and strong presence in spontaneous situations. They will also integrate the concept of "Yes and!" within the group practice of dance improvisation and enhance their listening skills in dance.
Lastly, a portion of the class will be focused on dance making exercises used primarily in the development of the choreography for DanceAction works. Participants will have the opportunity to discover these composition tools and their practicality by learning excerpts from the DA repertory. These choreographic tools, as well as the improvisation strategies, will be applied in the making of a dance that participants will perform at the culmination of the workshop on June 28.
The Rehearsal & Performance
Rehearsal: June 27 from 4 to 7pm | Performance: June 28 from 4 to 7pm
The Workshop will end with a performance at the Mark Morris Dance Center, presenting dance works developed by the participants. The event will also feature excerpts of DanceAction's repertory, including its new project BLINDSPOT. On Thursday June 27, a general rehearsal will be conducted for DanceAction company members and workshop participants performing at the event. All workshop participants attending the entire week of classes will be able to perform in the culminating Studio Showing at the Mark Morris Dance Center, Robert W. Cole Studio on June 28, 2019 from 5:30 to 6:30 pm.