Description
Dallas Women in Digital February Meetup: OPEN Meetup
This meetup is OPEN to members, their friends, and those who are curious about Women in Digital
What to Expect:
Our February Meetup & Mixer is all about networking and getting to know the Women in Digital of our Dallas Chapter. You'll meet board members, members and hear from our Founder, Alaina Shearer, on why she created what is now a national network of nearly 2,000 members.
NOTE: We don't hold open events often so make sure to gather the squad.
Unsure what it means to be a member? Come to this event to learn what we are all about. You'll meet some amazing women and experience the strength of our Member Pledge in action as Alaina leads everyone in a powerful Ask + Give session.
Also, we'll be scouting for new board members to fill our open positions. Interested? Find out more about chapter board roles here.
Featured Guest: Alaina Shearer, Founder, Women in Digital
Alaina Shearer is the founder and original member of Women in Digital. Watch her story here.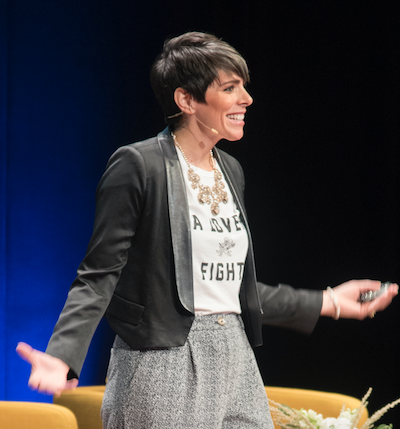 Agenda:
6:00pm - 6:30pm: Mix + Mingle
6:30pm-7:30pm: The Story of Women in Digital: Why We're Here and What's Next + Asks & Gives, led by our Founder, Alaina Shearer
7:30pm-8:00pm: Ask & Give Circle Networking
Who should attend?
Female professionals in digital + tech industries. Our members have a digital focus within the creative, marketing, advertising, or communications fields. From content strategists to designers, developers to social marketing pros and CMOs – you are all professionals in digital and all welcome at our events. Not a member yet? Join us today!

We welcome all female, female-identifying, and LGBTQ persons.

Please do not attend if you have a sales motivation. Soliciting our attendees and members for business or sales is strictly prohibited. If you do so, you will kindly be asked to leave OR you can officially sponsor us (a better option).

Men, we prefer you not attend our member meetups. Why? By nature, when faced with challenges, women respond by creating community. This is ours. If you would like to support us, there are so many amazing ways:
Would you like to sponsor?
If you are interested in sponsoring this event or others, woo hoo! Contact us at info@womenin.digital