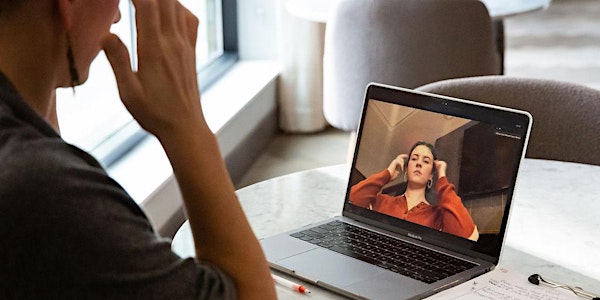 Cutting Cravings and Compulsions using EFT tapping
Are there foods you crave? Do you compulsively eat or drink things when you are bored, scared, restless, or feeling vulnerable?
Refund Policy
Contact the organizer to request a refund.
Eventbrite's fee is nonrefundable.
About this event
Cravings, compulsions, and overeating can come from many sources. Some of us eat for protection and safety. Some of us eat or drink certain things because they remind us of loved ones or happy times in our lives.
Sometimes we eat because we are bored, scared, avoiding something else, or because we were taught not to let food go to waste.
In this 4-week class, you will explore the emotions that prevent you from being able to make choices around your eating and drinking habits. You will explore the emotions that your beloved foods contain or replace. You will learn how to tap when you find yourself craving sugar, chocolate, alcohol, or whatever vice you have.
We will also explore how to regain a sense of well-being in our own bodies. After all, stress can impact our hormonal systems and create a sense of need for foods and drinks that make us feel better. Our brains can trick us into thinking we need to eat more to be satiated, to be safe, or to feel love. All of this can be healed using EFT tapping.
This class is Thursdays for 4 weeks, from 7:30-8:30 pm Central time April 1, 8, 22nd, and 29th.
In the first class you will learn the basics and techniques of Emotional Freedom Techniques (tapping) so you can integrate it into your own life immediately.
The second class we will have Beth Schupanitz from Inspiring Health Solutions come in and give additional options to break sugar cravings.
Beth Schupanitz is a Registered Nutrition Consultant and Nutrition Response Testing Practitioner specializing in lifelong weight loss, balanced eating to control blood sugars, through customized meal planning, supplementation, exercise protocols and stress management.
By incorporating Nutrition Response Testing Beth will be able to identify certain stressors that may be causing interference toward optimal health. Stressors such as food sensitivities, chemicals, scars, metals or immune challenges are the things that show up. These results are then analyzed to determine your proper nutritional protocol with a proven and clinically accurate system. Check out her 7 Day Sugar and Whole Foods Cleanse at www.easysugarcleanse.com
Beth's Mission... Create awareness and education about how real, quality, whole foods and daily preventative measures can heal the body and provide vibrate health for life. www.inspiringhealthsolutions.com - 612 804-6675
The last two sessions we will enhance our skills and get confidence using the technique in a variety of situations.
Not only is tapping (a.k.a. Emotional Freedom Techniques or EFT) helpful for creating powerful connections and relationships, but these basic techniques can be applied to all emotional and stressful areas of your life.
Some people are fearful of the future, of finances, of illness, of the reaction of the public. Others are feeling lonely, left out, and alone.
No matter what you are feeling or how strong it is, this class can help you calm and regulate so the emotional stress doesn't further burden your system and you can focus on health. You don't have to share your feelings with anyone else in the class.
The zoom link and reminders will be automatically sent by Eventbrite. This class is held over zoom videoconferencing.