Learn from other professionals how they implemented Customer Success in their organisation. Maybe what worked for them will work for you?
About this event
We have won two enthusiastic sales experts who will share their experience about Customer Success from a Sales perspective. Be prepared for some insights and tips professionals do not often share in public!
A big thank you to Microsoft New Zealand, who kindly offered to host this event. Learn more about Microsoft New Zealand'S recent activities, from the Cloud Skills Challenge to the DigiWahine program! https://www.facebook.com/microsoftnz/
Presentations & Discussions
Flavio Hangarter: Breaking Silos - Putting customer value first!
As a go-to-market specialist, Flavio is a highly sought-after expert who works alongside sales and marketing teams of high-growth tech companies. Over the past decade, he has focused on accelerating business growth by moving away from a product-centric sales strategy and replacing it with a value-centric approach.
In his talk, Flavio will share how the breaking down of functional silos between Customer Success and Sales helps to make business growth sustainable and long-lasting. Be prepared for some surprises as not always everything goes as planned!
Matt Harley: Sales is back in the pole position - WITH CS!
Matt is a sales and business development specialist for high-growth SaaS companies expanding into local and global markets. In his role as a Director Growth & Partnerships at start-up company fileinvite, he understood from the early days how he can truly boost his sales success by working together with the Customer Success Team.
Matt will be discussing with us how CS is the Pit crew for sales to be a winning team. Without CS, Sales would be stuck at the back of the grid with worn-out tyres! - Get ready for some tips and advice you can try in your organisation!
Fine print
Doors open at 6 pm, presentations start at 06.30 pm
Every attendee must register for covid tracking purposes
Please let us know if -after your registration- you cannot attend. In doing so you help us to release your seat to somebody else.
We look forward to welcoming you soon. Watch out for more events and announcements by the Customer Success in Action community!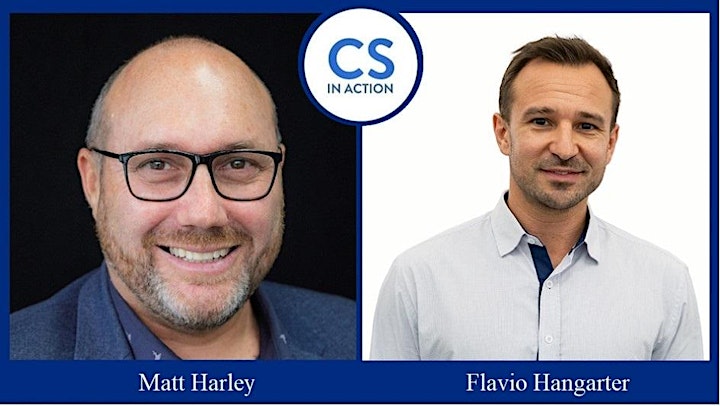 Organizer of Customer Success - In the eyes of the tiger (aka sales) !