Description
This is not our first time heading to the Big Apple and the Nearsoft team is excited to be back at Galvanize NY to present a 3-hour workshop to talk about the Trello platform and Freshservice / Freshdesk API to build customer centric apps for organizations that want to improve their customer support processes.
Prior to this event we will be participating on the Refresh 2018 Hackaton and we are taking advantage of the local talent to provide some great insights into the Trello platform and Freshdesk/Freshservice API. So we have invited them to be part of the Nearsoft Talks @ Galvanize.
Our technical team will talk about the process of integrating both Trello and Freshservice, to build a solution for IT Management Systems and how the flexibility of both platforms creates a strong foundation to launch scalable solutions for any type of organization.
For more information visit the Trello Developer portal and the Freshdesk developer site.
These are our invited speakers: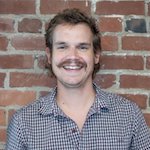 Bentley Cook, Developer Advocate at Trello.
Satwik Hebbar, Engineering Lead and Product Architect at Freshworks.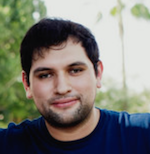 Frank Hernandez, Sr. developer at Nearsoft's SoftwareDevTools.
We are really excited to be heading to NY, we are looking forward to interact with fellow developers, operation and customer success managers that can understand how to leverage Trello and Freshdesk/Freshservice in their organizations.