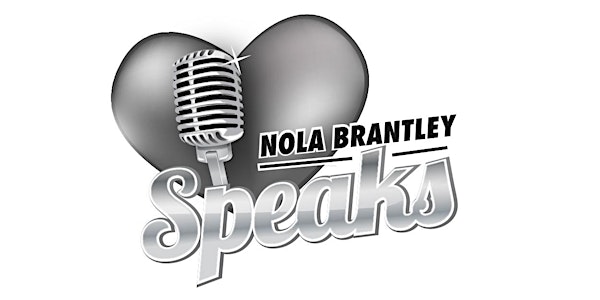 CSEC 101 Train the Trainer
CSEC 101 Train the Trainer Facilitated by Nola Brantley and Dr Nicole Klasey
Refund Policy
Contact the organizer to request a refund.
Eventbrite's fee is nonrefundable.
About this event
The CSEC 101 curriculum was updated i n January 2021
The Commercial Sexual Exploitation of Children (CSEC) 101 Train-the-Trainer is designed to equip individuals with the skills and knowledge to become confident trainers on CSEC. The training will be co-facilitated by Nola Brantley who is a National Advocate, Master Trainer and Survivor of the Commercial Sex Industry and Dr. Nicole Klasey who is a psychologist specializing in Trauma and the Commercial Sex Industry. Nola Brantley Speaks utilizes a survivor-clinician training model which provides audiences with an enhanced learning experience. Nola is a pioneer in California as she founded the first CSEC advocacy agency, MISSEY, in Oakland, CA and founded Nola Brantley Speaks in 2014. She has been training providers across the nation on CSEC 101 since 2010, training well over 100,000 professionals in the filed, community members and members of the faith based community. Nola's personal experiences give her a powerful perspective which she shares in her trainings. Dr. Nicole Klasey, Nola's co-trainer and business partner, has an extensive background working with foster youth in residential treatment. Nicole has been a key developer of several of the training curriculums that are being used throughout California and CSEC prevention curriculums. Nicole also provides leadership for a team of survivor and clinician trainers providing trainings across California. 
CSEC 101 is an essential training for social service, juvenile justice, mental health, public health, community-based and faith-based service providers throughout the country. The Nola Brantley Speaks' CSEC 101 provides a comprehensive look at the victimization of youth, buyers and individuals who exploit youth. Many of the current CSEC 101 curriculums focus solely on the victimization of girls and while this is an important topic to discuss, there are many other populations to discuss. The Nola Brantley Speaks CSEC 101 will cover the victimization of girls, boys, and LGBT youth. The trainers will discuss specialized populations such as African American youth, Native American youth, and immigrant youth. Participants will learn  how to adapt their trainings based on the geographical location (i.e., similarities and differences in rural areas vs. metropolitan cities). In addition, participants will be more equipped to help others identify youth involved in the commercial sex industry. The trainers will also discuss the demand side of the commercial sex industry so participants are equipped to teach and answer questions about the buyers and the individuals who exploit youth. 
After attending this T4T you will be educated and equipped to provide CSEC 101 trainings at your agencies, churches and community centers. Each participant will be provided with a NBS CSEC 101 training curriculum binder, a facilitator's manual, electronic copies of all the materials needed for training facilitation, and a certificate for completing the course.
If you have any questions, please email nola@nolabrantleyspeaks.org