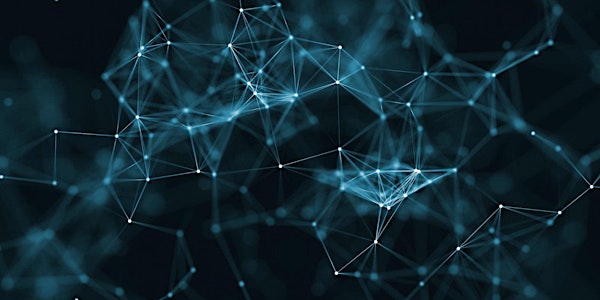 Crypto 2.0 & Cross-Chain Technologies: Investments to Mainstream Blockchain
When and where
Location
betahaus | Kreuzberg Rudi-Dutschke-Straße 23 10969 Berlin Germany
Description
Mass adoption is the next big challenge for blockchain. To ensure that the benefits are translated from a niche tech space to one embraced by everyday citizens, investments need to be made to enable the use of digital currencies for everyday transactions, including the development of user-friendly cross-chain technology.

During this meetup we will discuss the age of Crypto 2.0, and the importance of developing cross-chain technologies to improve scalability and accelerate the mainstream adoption of digital currencies in real business applications.
We will also explore the blockchain ecosystem in Berlin and Asia, and the financial and technical support available to entrepreneurs and developers of new DApps.
Catered event.
AGENDA:
18:00 - Doors open
18:20 - Welcome note - Katrie Lowe, Positive Blockchain
18:30 - The Polkadot vision: The significance of cross-chain technology - Joe Petrowski, Parity / Polkadot
18:45 - KILT: Restoring trust through self-sovereign data and interoperability - Nick de la Forge, KILT
5 min break
19:05 - PANEL DISCUSSION: The blockchain ecosystem in Berlin and Asia
Moderator: Dario Salamena (La Conexión)
Panellists: Silvan Jongerius (TechGDPR and BerChain), Jasmine Zhang (LongHash), Balazs Deme (Herdius)
19:30 - Q&A
20:00 - Pandoras Wallet Incubator Program
20:15 - Networking & Drinks
21:00 - Event concludes
ABOUT THE SPEAKERS:
Parity is developing the technology to disrupt centralised online services and enable institutional innovation. Each piece of Parity technology is a step towards a society run on peer-to-peer networks instead of a handful of corporations. Parity is working on several open-source technologies such as, Parity Ethereum, Parity Substrate and Polkadot.
Joe Petrowski is a Research Analyst at Parity Technologies building infrastructure for the decentralised web. He is also a host on Parity's upcoming Relay Chain podcast. Prior to working in blockchain, Joe worked in the satellite launch industry and was a semi-pro cyclist.
KILT is an open-source blockchain protocol that enables trust markets through verifiable certificates and the integration of data sovereignty with interoperability. It allows users (persons, organisations, objects) to describe their characteristics in a standardised way and get them attested by trusted entities. KILT aims to restore trust in the internet and provides the Polkadot ecosystem with the critical infrastructure. It is one of the first open protocols built on Substrate.
Nick de la Forge supports KILT as Investor Relations Manager. Before joining the KILT team, Nick worked at XAIN as a Business Development Manager where he was able to build projects around combining blockchain and AI. During his time at Earlybird Nick built his knowledge on venture capital.
ABOUT THE PANELLISTS:
Silvan Jongerius is the Managing Partner of TechGDPR, a boutique consultancy for Data Protection and Privacy in tech-centric environments, such as Blockchain, AI and IoT. He is a regular speaker and educator in GDPR, blockchain, innovation and technology and is mentor or advisor for a number of technology, innovation and blockchain projects. Silvan is also the President and Founder of BerChain, a non-profit with the mission to connect and promote the blockchain ecosystem of Berlin.
Jasmine Zhang leads LongHash Germany, an investment and incubation firm backed by two prominent crypto VCs in Asia: Fenbushi Capital and Hashkey Capital. Before joining LongHash, Jasmine has been working in international accelerator, investment banking and consulting industries.
Balazs Deme has been in the blockchain space since 2012. Having started Herdius in Berlin in 2017, he has been focusing on solving blockchain interoperability and cross-chain transactions & trading. As Herdius is almost entering a public beta, we are allowing Decentralised Finance & general dApps to work with assets outside of Ethereum, something that is not possible today.
Dario Salamena is Co-Founder of La Conexión, a leading organisation connecting innovative technologies with Asia and Latin America. Dario specialises in international business development and consulting for fast-growing start-ups and established companies in diverse cultural and working environments.
Thank you to the sponsor of this event: Pandoras Wallet
Pandoras Wallet is a decentralized mobile wallet that supports multiple underlying token systems and decentralized multi-chain wallet DAPP+. Through embracing industry changes in technology and user behavior Pandoras has grown tremendously in Asia and is now looking for developers and entrepreneurs to build new DAPPs and integrate existing ones into Pandoras Wallet while receiving financial and technological support. This global search for new partners starts in Berlin.