Description
CROSS-BORDER VENTURE SUMMIT
Cross-Border Venture Summit is for venture capitalists, angel investors and limited partners that are investing in the world's most disruptive technologies. The summit will feature candid conversations with world-leading investors predicting future technology trends and discussing investing strategies they execute to manage risk and build high-performing, global startup portfolios.
CURRENT SPEAKER

Join our amazing speakers, APPLY HERE!
SPEAKERS

Weichou Su, Partner, StepStone Group ($35B AUM)
Alvin Shy, General Manager, Buchang Asset Management (Invested in Sequoia, DST, ZhenFund)
Jiang Zhang, Managing Partner, Ping An Ventures (Ping An Insurance/$800B+)
Barry Lau, Co-founder & CIO, Adamas Asset Management ($600M AUM)
Jireh Li, Ex Chief Representative & Head of Asia Pacific, Commonfund Capital ($24.5B AUM)
John Lindfords, Managing Partner, DST (Facebook, Xiaomi)
Sean O'Sullivan, Founder, SOSV, HAX, Chinaccelerator/Mox
Li Feng, Founding Partner, FreesVC (ex-IDG, Accel)
Jack Lee, Founding Partner, HCM Capital/Foxconn
Barrett Parkman, Partner, GWC Innovator Fund
James Huang, Managing Partner, KPCB China
Steve Li, China Regional Head, NEM ($23B)
Yungang Huang, Partner, Source Code Capital (750M USD & 3B RMB)
Luo Jiangchun, Founder & CEO, Yilan
Felice Egidio, Head of Venture, Preqin
Guaitai Yeh, Partner, Qiming Venture Partners
Jalak Jobanputra, Founder, Future Perfect Ventures
Tim Hardin, Head of Corporate Banking, SPD SV Bank
Jiangtao Sun, Founder, Goopal (blockchain investment)
Ashton Addison, Founder & CEO, EventChain
William Bao Bean, Managing Partner, SOSV
Sergey Shenderov, Founder & CEO, Mom.life
Anna Bowen Gui, CEO & Founder, Bengege Recycling
Ryan Baird, Venture Partner, Innovator Fund
Rebecca Fannin, Founder/Editor, Silicon Dragon
AGENDA
Cross-Border Venture Summit Opening Speech

DST's Global Investing, Mega Deals, Company Exits, China Strategy

Cross-Border LPs - What Funds Are They Allocating Assets to in 2018?

How AI & Blockchain Will 10X the Internet

How Do You Close Your First LP?

What Will Disrupt Healthcare and Fintech?

Trillion Dollar Investment Opportunities

How to Build a Billion Dollar Blockchain Company and What's Next?

How Can Supply Chain Benefit From Blockchain

Blokchain Ecosystem Development in 2018

How Blockchain Will Disrupt Cross-Border Investing and Venture Capital?

LP Return and LP/GP Relation

Cross-Border Investment Chanllenges of US-China

How SOS Ventures Became One of World's Most Active Investors?
Global Winner Announcement and Conclusion
Happy Hour & Networking

ATTENDEES WILL
Raise capital for your fund from Chinese and international LPs
Build partnerships with local VC's and access quality deal flow
Learn about the thriving startup ecosystem and how it differs from Silicon Valley
Develop and execute your investment thesis in China
Help your portfolio companies grow their business in China

2017 SELECT ATTENDEES
To ensure a high-quality experience for each attendee, Cross-Border Venture Summit is designed for 400 VC's, LP, CVC's, LP's and startup ecosystem builders. 2017 Attendees include:
Jeff Housenbold, Managing Partner, Softbank Vision Fund
Nikunj Jinsi, IFC
Matt Spence, Andreessen Horowitz
Saurabh Gupta, DST Global
Jess Xu, BlackRock
David Bohigian, OPIC
Jason Zhang, Sequoia Capital
Zain Gulamali, Venture Investor, Amazon Alexa Fund
Sergio Monsalve, Norwest Venture Partners
Li Sun, Bessemer Venture Partners
Dinesh Katiyar, Accel Partners
Gus Gostyla, Google
Raghu Madabushi, GE Ventures
Glenn Solomon, GGV Capital
Edward Wenrick, Bernstein Private Wealth Management
Frat Turgeman, Silicon Valley Bank
Shoucheng Zhang, Danhua Capital
Charles Moldow, Foundation Capital
Omar Valle, Amazon
David Lam, Atlantic Bridge
Rob Fernandez, Kappa Family Office
Veronica Wu, Hone Capital (CSC Group)
Harry Singh, Intel Capital
Michael Nathan, IBM Ventures
Jayne Li, HSBC
Cat Zakrzewski, WSJ
Brad McManus, Motorola Solutions Venture Capital
OUR GLOBAL STARTUP ENABLERS

Interested in partnering with us? APPLY HERE!
STAY UPDATED
View Pictures from Previous G-Startup Worldwide Events and Like us on Facebook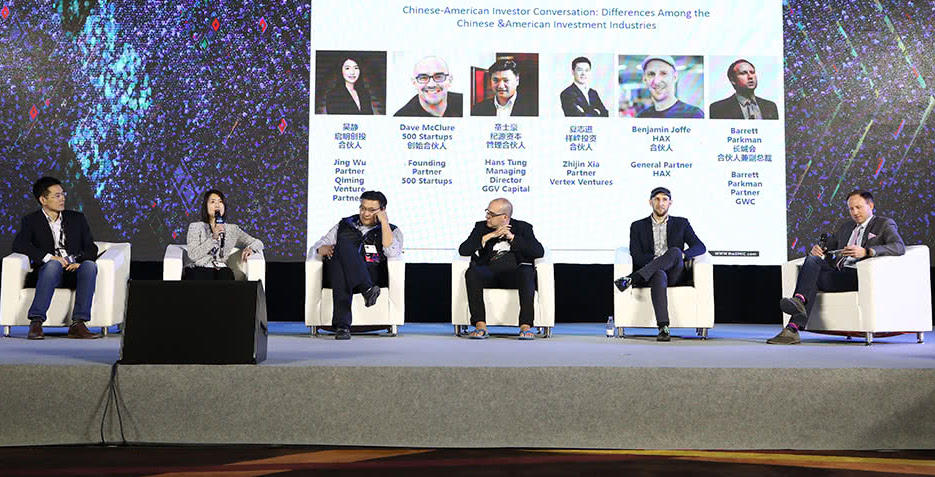 REFUND AND TRANSFERS POLICY
There are no refunds accommodated. If requested, we will gladly transfer your ticket to another person or to a future GMIC or G-Startup event.
CONTACT
g-startupworldwide@gwc.net

Press - Leading media, investing and technology writers - PRESS APPLICATION
Last year's confirmed press include Wall Street Journal, Huffington Post, Recode, Forbes, Bloomberg, Fortune