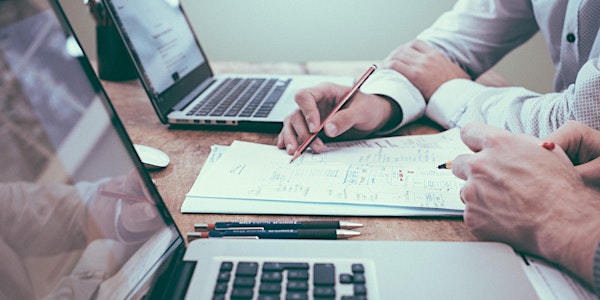 CRM Tip of the Day Developer Masterclass UK
When and where
Location
Wallacespace St. Pancras 22 Dukes Road St. Pancras London WC1H 9PN United Kingdom
Refund Policy
Refunds up to 7 days before event
Description
CRM Tip of the Day presents
Dynamics 365 Business Application Developer (BAD)

Masterclass
The new, Spring 2018 Dynamics 365 release is here with the new features, new developments, and new challenges. This is your first chance to get your hands on the new technologies and learn the new stuff before anyone else. Hear the news from Microsoft Build 2018 and what does it mean for Business Application Developers.

A rare opportunity to attend personal in-class training by one of the biggest names in Dynamics 365 development and training, George Doubinski, founder of CRM Tip of the Day and CRM.Audio with the guest appearances by Scott Durow, author of Ribbon Workbench and SparkleXrm, and David Yack, Microsoft Regional Director and author of https://xrm.tools.

Who shall attend: For all you experienced Dynamics 365/CRM developers who want to take your skills to the next level.
There is a limited number of seats available so act fast and register today!
---
Agenda
Day 1
Introducing Masterclass and CRM Tip of the Day BAD Challenge

What's new and what's old for the Developer

Advanced Data Modelling

Group - Data Modelling Challenge

Form Scripting Updates + TypeScript

Work time - TypeScript

Virtual Entities


Work time - Virtual Entity Custom Provider

PowerApps: Canvas vs Model. Performance. Building custom data providers.

Group work time
Day 2
Themes from Microsoft Build 2018 and w

hat does it mean for Business Application Developer

CRM Tip of the Day – The Best Of

Authentication Essentials

+ Work time
Azure Building Blocks

Overview
Azure Functions

+ Group work time
Logic Apps

+ Group work time
Cognitive Services

+ Group work time
Developer Challenge

Wrap up
Note: Agenda is subject to change
About Trainers
George Doubinski (Sydney, Australia)
Microsoft MVP for 10+ years. Architect. Coder. Author. Blogger. Speaker. Trainer. Specialist in all things difficult. If you cannot find him online committing code to github, poking https://crmtipoftheday.com or talking on https://crm.audio, it must be a rare occasion when he sleeps, spends time with the family or travels from A to B.
David Yack (Colorado, US)
David is a Microsoft Regional Director and a Microsoft MVP. David is a is a frequent speaker/trainer at user group, industry events and private company events around the world. Antarctica is the only continent David hasn't been on and he is accepting invitations. David has been on the author team of multiple .NET and books. You can read his blogs at https://blog.davidyack.com and https://crm.davidyack.com, or use his https://xrm.tools.
Scott Durow (London, UK)
Scott is a Microsoft Business Solutions MVP specialising in Dynamics 365. He is also the author of the Ribbon Workbench for Dynamics CRM and SparkleXRM.
Location:
https://www.wallacespace.com/stpancras/

Address: 22 Dukes Road, London WC1H 9PN
You can find more about the venue here: https://www.wallacespace.com/stpancras/