Description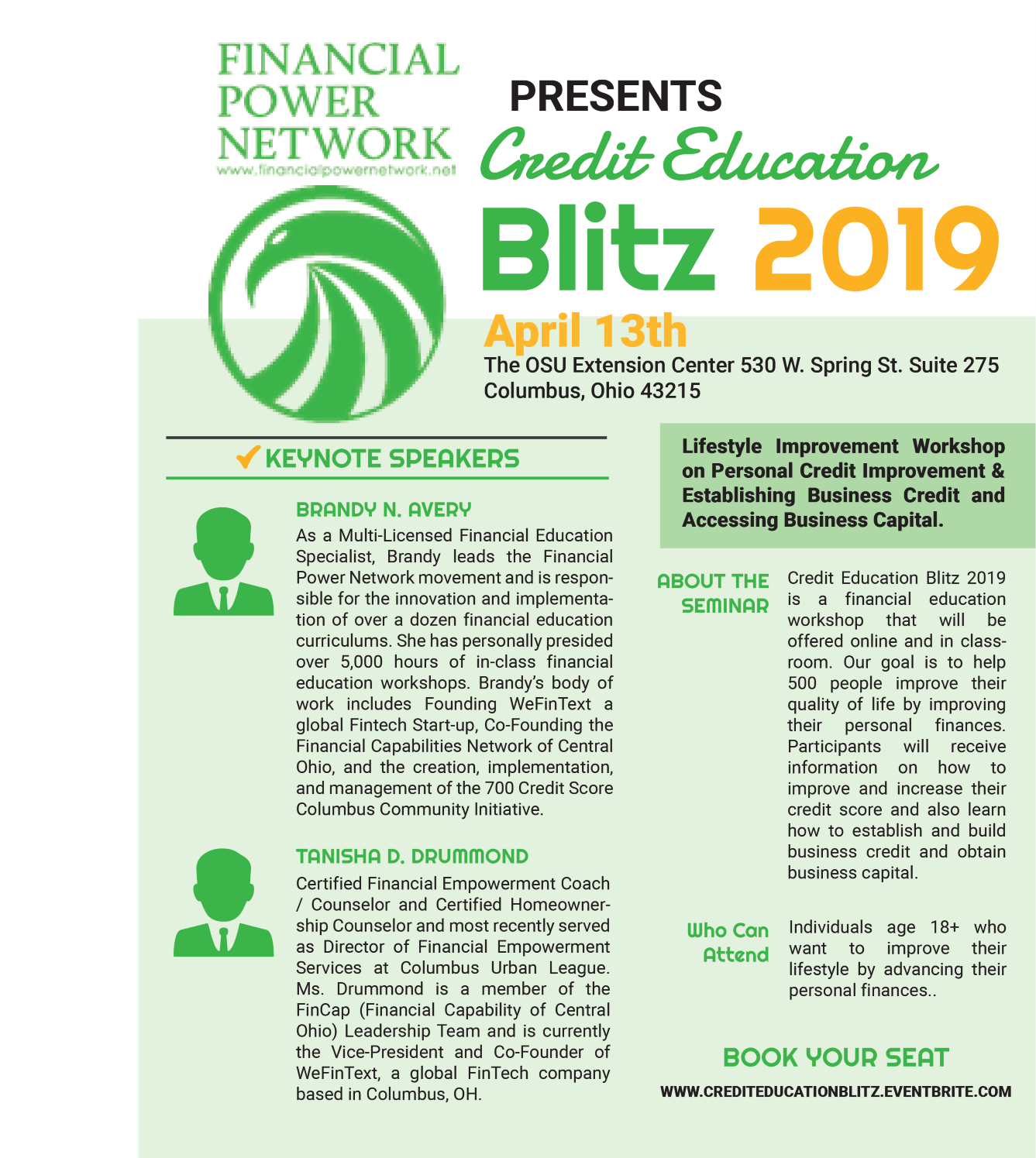 This is a online class. Participants can also request to have their credit repaired.
PERSONAL CREDIT
Understanding your credit report and your credit score
Articles that shouldn't appear and how to dispute items without losing points on your credit score
Working with the credit bureaus
Trimerge Tradeline Analysis
FCRA / FCDPA / CFPB- Consumer Rights
Decoding the credit scoring algorithm
Raising your credit score
Resources for building your credit score with in 60 days.
BUSINESS CREDIT
How to start your initial business credit profile and score

Places credit issuers look to see if your business is listed
How to setup your entity the right way… without being personally liable for what happens in your business
4 things about your business address that can get you denied… before you even apply
6 things you should know about your phone number… not knowing these will also get you denied
3 things you can't do when applying for business credit or you'll get denied
Establishing Business Credit without Personal Credit
Vendors will give you credit that reports to the business reporting agencies
CREDIT REPAIR
Customized Credit Repair Plan for your Equifax, TransUnion, and Experian Credit Reports.