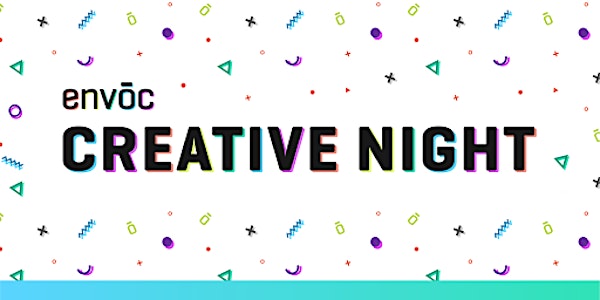 When and where
Location
Envoc 10000 Perkins Rowe #220 Baton Rouge, LA 70810
Description
Consider yourself to be a creative? Let's hang out!
Creative Night at Envoc will be a night of spontaneous design, creative challenges, free food and giveaways. If you're a graphic designer, web designer, front-end dev or something else awesome, come show off your skills and have a good time! Our Envocean creatives will be there to meet you!
Here are a couple of things going on at the event:
Design Challenge
When you walk in, you'll be able to put your name in to compete in a design challenge. Since we can't possibly choose, four names will be drawn from a hat to select the competitors. The design challenge is an individual competition with a specific project theme to be completed in an hour. The prize? $50 to Amazon.
Showcase Room
Bring your work and show it off! Whether it be art, printed or digital designs, bring it along to display in the Showcase Room. Everyone will be able to admire your hard work. If you want one-on-one feedback from the Envocean Creatives, you'll have that opportunity, too!

Have some digital work you'd like to send in? Submit it to astuckey@envoc.com by Tuesday, May 9, to be displayed on one of our touchscreen kiosks - cool, right?
Mural for a Cause
Art can bring hope to a community. With so much talent in one place at Creative Night, why not use it for good. We'll have a few blank canvases up for everyone to contribute to and make awesome. Then, we'll give them away to a few places who need some new hope and inspiration - to be announced at Creative Night.
Lego Interpretation
Yes, we have ALL the legos. We're going to see how many different interpretations one assignment gets. The most outstanding interpretations will be held to a vote. Winner gets a $50 Amazon gift card.

Learn more about Envoc at http://Envoc.com/careers