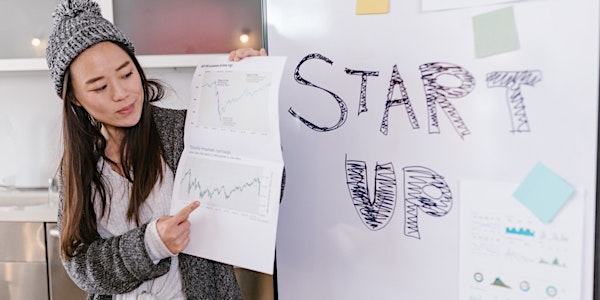 Creating Your Startup's First Pitch Deck
What should you include in your pitch deck? We'll give you a framework to help you create your first deck or improve your existing one.
About this event
Pitching a startup to investors is really hard, but it's not complicated. In this workshop, Josh David Miller, entrepreneur and startup advisor, will discuss the basics of creating a pitch deck for your startup that will create interest from potential investors. A great pitch deck gets funders excited about your idea and engages them in a conversation about your business, which may lead to an investment.
What We'll Cover
What are the 10 slides you should have in your pitch deck?
How should you structure your pitch?
What are investors expecting from your pitch?
How do you make a good presentation slide or visual?
How do you tell a compelling story?
And much more!
This workshop is perfect for startup founders applying to Pitch Elk Grove (application deadline is February 18). The application requires a draft pitch deck and after you complete this workshop, you'll know how to pull that together!


Josh David Miller
Josh David Miller (aka JDM) is an entrepreneur and startup advisor who has helped nearly a hundred companies launch or scale. He creates videos on entrepreneurship and innovation on the Right Box channel on YouTube, and is the host of the Inside the Box podcast (available on your app of choice).
An experienced facilitator who considers himself a professional instigator, JDM specializes in the meta-cognition of startups, entrepreneurship, and innovation. His superpower is in using those tools to find the right next question to ask, creating focus, clarity, and potency.
JDM is the founder of The Right Box, a bespoke team of entrepreneurs, design thinkers, and instigators of change collaborate with teams to unlock growth and scale through innovative decision-making. He also volunteers in his free time as a startup ecosystem builder in Sacramento and helps organize 1 Million Cups Sacramento, a weekly founder meetup.