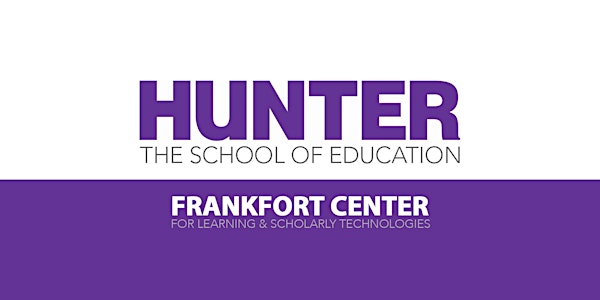 Creating an EdTech Enriched Lesson Plan
A three part series of workshops about the integration of educational technology and digital literacy in teaching and learning.
By Frankfort Center for Learning and Scholarly Technologies
Date and time
Friday, March 31 · 10 - 11am PDT
About this event
The second ed tech workshop with Dr. Shilpa Sahay focuses on creating an ed tech enriched lesson plan. Lesson planning is a huge task for teachers and holds relevance for students' learnings. There exist many ed tech tools, resources and processes which get embedded in teaching and learning. In this workshop, the goal is to introduce the attendees to think about how to create an ed tech enriched lesson plan out of a traditional existing one. The participants will learn how an ed tech rich lesson plan can effectively attain both the disciplinary goals and 21st century digital skills/life skills.
Dr. Shilpa Sahay is a doctorate in Educational Technology from University of Florida and has been teaching and researching at Hunter College, CUNY and Steinhardt School, NYU. She is currently researching teacher perception towards integrating STEM technology and design-thinking in classrooms in the US and India. She did her Masters in International Education at New York University. Prior to that, she did a Masters in Social Work and Bachelors in Political Science at Delhi University, India. She has over a decade of working experience with grass root NGOs, UN bodies, research groups at universities, and multinational organizations. She aspires to work on educational projects that can solve real-world problems of illiteracy and lack of education. She wants to explore potentialities of distance digital learning narrowing the traditional North-South global divide. Dr. Sahay is a Public Voices Fellow at the OpEd Project.
About the organizer
The Frankfort Center for Learning Technologies, a pioneer in the video analysis of teaching and counseling, has supported video and educational technologies for the School of Education since 2007.