Networking and activism education sessions designed to give Conservative Patriots the tools they need to make a real difference
About this event
Conference Description
Don't miss this great opportunity to come together with other Conservative Patriots from all over Western Wisconsin to network together, create an unstoppable force for good, and learn to take solid action steps to prevent the further erosion of our freedom and liberty at the hands of government at all levels.
This one day conference will feature multiple educational sessions in the morning on the critical topics of interest for Conservatives. Come for just what interests you, or attend the full conference.
Your choice of morning breakout sessions includes:
Election Integrity
Poll Workers - What do they do exactly, and how to become one. We need to recruit 300 conservative Election Inspectors in St. Croix County for the 2022-2023 term.
Poll Observers - Learn what to look for and be empowered to be a pair of conservative eyes and protect the process
WI Election Audit - Learn how to become part of the growing grass roots movement pushing for a full audit of the November 2020 election. It's critical that we be able to restore faith in the election process.
Medical Freedom
Presented by Wisconsin United For Freedom
Learn how to get active in pushing back against local government's increasing assertion of authority they do not actually possess
Understand your constitutional rights
Learn about and how to support the numerous bills working their way through the legislature that are designed to protect our individual rights against things like mandatory "vaccination" and Vaccine "Passports"
Grass Roots Activism - Act Local
Presented by Americans for Prosperity
Want to know how to reign in that out-of-control school board, municipal board or council, county board? It takes a coordinated effort. Learn that playbook, how to organize, get others on board and achieve your goals in this informative session.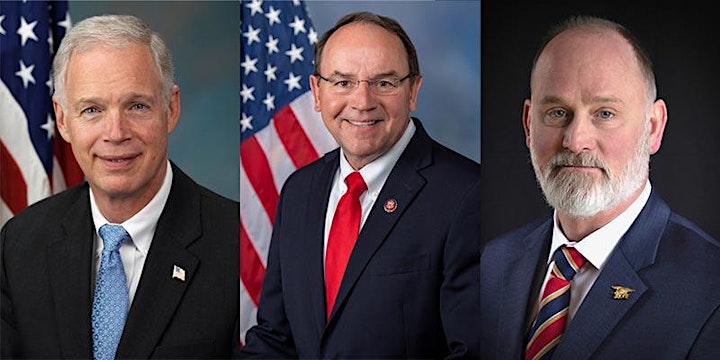 Speakers
In the afternoon, we'll be featuring a series of inspiring speakers, as well as getting updates from some of our State and Federal elected officials among others.
Featured Keynote Speakers include:
US Senator Ron Johnson
Congressman Tom Tiffany
Congressional Candidate Derrick Van Orden
Special Video Appearance by Gov. Scott Walker
Others Include:
State Senator Rob Stafsholt
State Assembly Rep Shannon Zimmerman
State Assembly Rep Clint Moses
St. Croix Republican Party Chairman Matt Bocklund
Hot Buffet Lunch Available
There will be beverages and snacks available throughout the day, and we're offering an optional hot lunch buffet at the venue.
Boneless Chicken Tenders with Sauce or Penne Pasta with Marinara Sauce
Red Skin Mashed Potatoes
Vegetable Medley, Mixed Greens Salad with choice of Dressing and Assorted Hot Rolls with Butter
Coffee, Decaf, Soft Drink, Tea or Milk
The buffet is available for $14.95 per person.
If you're interested in having lunch with us, please pre-order by adding a "Hot Lunch Buffet" ticket to your general registration.
Daily Agenda
09:00am - Registration Begins
09:30am - Introduction, Pledge, National Anthem
09:45am - Invocation and Prayer
10:00am - Education Sessions Introductions
10:15am-12:15pm - Breakout Sessions
12:15pm- Lunch and Networking
12:30pm - Scott Walker Presentation
12:45pm - Republican Party Chairman Matt Bocklund
1:00pm - Assembly Rep. Clint Moses
01:25pm - Stats Senator Rob Stafsholt
01:45pm - Congressional Candidate Derrick Van Orden
02:30pm - Congressman Tom Tiffany
03:00pm - Senator Ron Johnson
03:45 - Closing
Registration and attendance is free of charge, but we'd greatly appreciate a $10.00 per person donation to help offset the costs of putting together the event.
There may be additional fees involved with some of the optional breakout sessions to be announced.
Sponsors: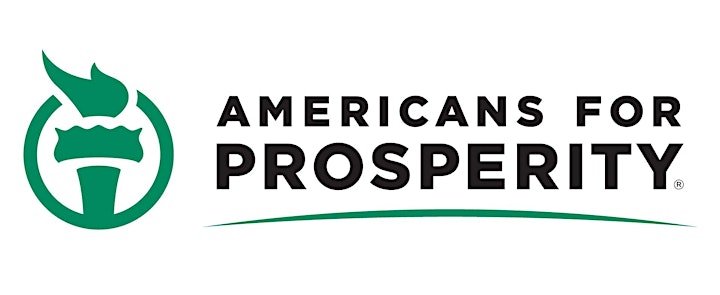 Organizer of CPEC Hudson 2021
We are Christian Patriots dedicated to restoring our Constitutional Republic and defending liberty, working locally to elect conservative candidates at all levels, to effect change and advocate for conservative goals, and to serve as watchdogs over existing local boards. We are committed to serving one another, as brothers and sisters in Christ, to meet out physical, spiritual, and emotional needs through small groups and networks to foster communication, education, safety, and distribution of goods and services.