Description
Saturday, May 18, will be the LAST EVER, FINAL FINAL "COVER YOUR BASES" Chicago Basesball Bar Crawl from Festa Parties! It's been an amazing 10 Years, but the 11th Annual "CYB" will be the last, as we are retiring this event to move on to new things in 2020. If you don't want to miss your last chance to get an awesome Chicago Baseball Tee Shirt, Collect THOUSANDS of Stickers, and Celebrate Baseball and Spring -- REGISTER NOW!!!

Need a Savings Coupon? Click Here!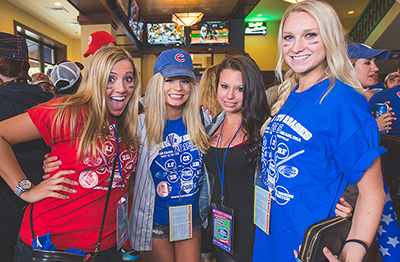 Want the Latest Updates? Join our Facebook Group ** Follow Us on Instagram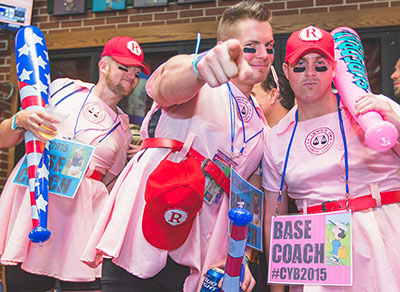 #CYB2019 - Cover Your Bases - will start at MURPHY'S BLEACHERS at 11AM on Saturday, 5/18, in the shadows of Wrigley Field. We will visit 10-15 other Wrigleyville Bars in the pub crawl where you'll collect different baseball stickers.... 1st Base, 2nd Base, 3rd Base, Center Field.... and a bunch of other Baseball-Themed Stickers to LITERALLY Cover The Bases of Your Souvenir Tee Shirt and Win Prizes!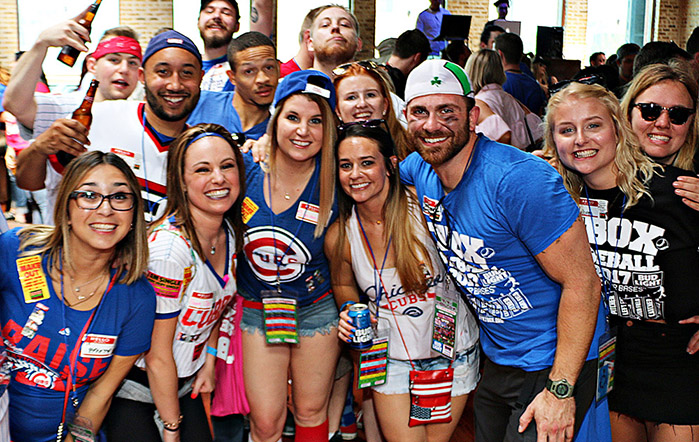 Ticket Includes Soft-Style Fashion Tee in CUBBY BLUE, SOX BLACK, RED (You Know Who You Are), and HOT PINK! You also get one of our awesome Chicago Flag Drawstring Gym Bags! Great Bud Light, Goose Island, and Mixed Drink Specials All Day too, and you win prizes for collecting all the stickers. Wear your favorite team's Baseball Jersey, Hat, Socks, and get geared up for an amazing day of fun at Wrigleyville's Best Bars. From the Producers of TBOX!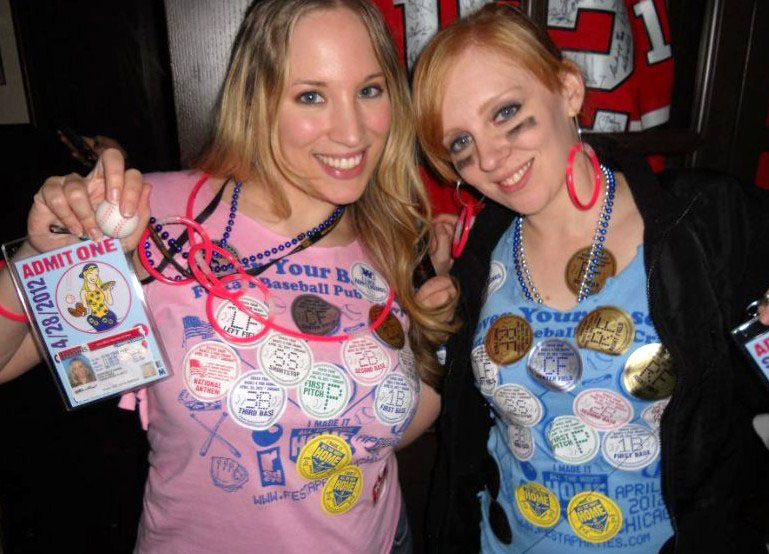 Packet Pickup will be on Thu-Fri May 16-17 from 4-8pm in advance of the event at Murphy's Bleachers. And on the day of the event starting at 11AM. The Crawl will start at Murphy's 11AM-1230PM and proceed thru Wrigley, ending at a bar on Clark Street. You can pick up your materials anytime thru 4pm Saturday. If you come late, we cannot guarantee your size & color!
Check Out the Design of the #CYB2019 T-Shirt! The Super-Soft Fashon Tee Shirts will be available in Cubby Blue, Sox Black, Hot Pink, and Fire Engine Red. Come Early to Pick Up to Ensure your Size & Color!