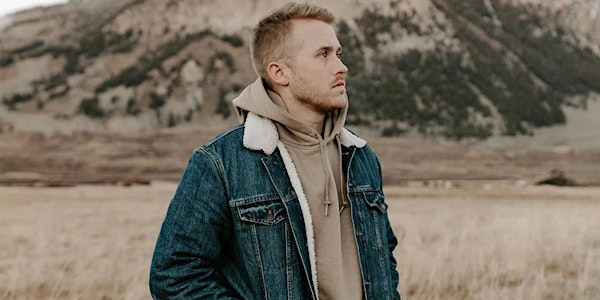 Location
Eddie's Attic
515 B North Mcdonough Street
Decatur, GA 30030
Corey Kent at Eddie's Attic in Decatur, GA!
About this event
Corey Kent
The three places Corey Kent has spent most of his life: Bixby, Oklahoma, Nashville, Tennessee, and Dallas, Texas. With the small-town charm of Bixby in his lyrics, the big-city energy of Dallas in his live set, and the power of Nashville in his vocals, Corey's artistry bridges the gap of Red Dirt, Nashville, and Texas.
This blending of these styles and influences started early in his life. At age 11, Corey was touring as the lead singer of a Western Swing band opening for legends like Roy Clark & The Oak Ridge Boys. By the time he could drive, he was playing weekly in his hometown of Bixby, OK. In December of 2010, Corey found himself on stage singing Milk Cow Blues with country music icon Willie Nelson. By 17, he said goodbye to his family & moved out to Nashville, TN, in an effort to push himself as a songwriter.
In 2019, Corey signed a publishing deal with Combustion Music and has gone on to write songs for Kolby Cooper, Brandon Jenkins, and William Clark Green's #1 hit "Hit You Where It Hurts"!
The following year, Corey and his family moved to Dallas, TX, released his From the West LP, which has racked up three and a half million+ aggregate streams, and began game-planning for the next phase of his career. 2021 finally provided the opportunity the 27-year-old singer/songwriter had been waiting for. It was a year filled with successful new music releases, active touring, sold-out shows, and unprecedented growth. Kent played 105 shows providing support for artists like Parker McCollum, Eli Young Band, Cody Johnson and Koe Wetzel to name a few, and had his fair share of successful hard-ticket, headlining shows as well. TheOklahoma native's catalog paralleled the effort he was putting in on the road, with his song"Gold" eclipsing two and half million streams and crowd favorite "Ain't My Day" hitting the two million stream benchmark.
He released his sophomore album '21 in December to an overwhelmingly positive reception, with the record making its way up to the #4 debut album on Spotify in the U.S. that week, landing the cover of Amazon Music's Texas Music Forever playlist and being touted in the prime spot of New Releases on Apple Music Country. His focus track "There's Always Next Year"found its way onto playlists such as New Music Friday, Country Risers, Country Caffeine, TexasMusic Now, Next from Nashville, and Texas Forever.
2022 is already providing the early signs of another year of substantial growth. The touring calendar is filling up quickly and he's working on the next batch of songs. 2022 is Corey Kent's year…