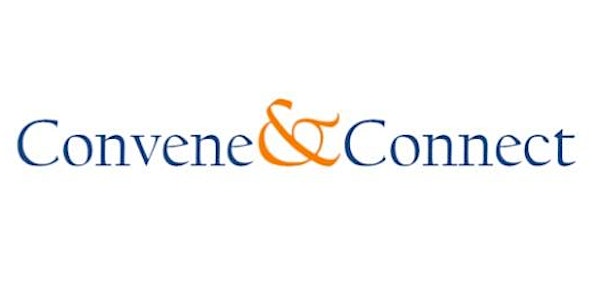 Convene & Connect
Aging Action Initiative's 10th Annual Convening will be held in person this year.
When and where
Location
Embassy Suites by Hilton San Rafael Marin County 101 McInnis Parkway San Rafael, CA 94903
About this event
Purpose:
Re-Connect for 2022
Learn about ageism and older women
Build capacity around the Master Plan for Aging and Age-Friendly Plans
Make connections for future collaborations
Please join AAI's network of representatives from public agencies, healthcare, education, non-profit and community-based-organization sectors, in convening to addressing the five, bold goals of the California Master Plan on Aging. The keynote address will be delivered by dynamic author and activist, Ashton Applewhite.
Housing for All Ages and Stages. We will age where we choose as we age in communities that are age, disability, and dementia friendly while climate and disaster friendly. Moderator: Teri Dowling, Commissioner, Marin County Commission on Aging
Health Reimagined. We will have access to the services we need to live at home in our communities and to optimize our health and quality of life. Moderator: Dr. Lisa Santora, Deputy Health Officer, County of Marin
Inclusion and Equity, Not Isolation. We will have lifelong opportunities for work, volunteering, engagement, and leadership and will be protected from isolation, discrimination, abuse, neglect, and exploration. Moderator: Dario Santiago, Executive Director, IHSS Public Authority of Marin
Caregiving that works. We will be prepared for and through the rewards and challenges of caring for aging and loved ones. Moderator: Eli Gelardin, CEO Marin Center for Independent Living, Co-CEO Marin Aging and Disability Institute
Affording Aging. We will have economic security for as long as we live. Moderator: Caran Cuneo, Marin Builder's Association
Afternoon Panels
Health Reimagined - Focus on Dementia. Moderator: Michelle Javid, Manager of Business Development, Seniors and Home, Jewish Family and Children's Services
Inclusion and Equity, Not Isolation. Moderator: Shirin Vakaria, Director of Health and Aging, Marin Community Foundation
Our 2022 equity focus is Women , Sexism and Aging. The convening will open with a welcome by Marin County Supervisor, Dennis Rodoni. AAI is grateful to the County of Marin, Marin Community Foundation, and The SCAN Foundation for sponsoring this event.