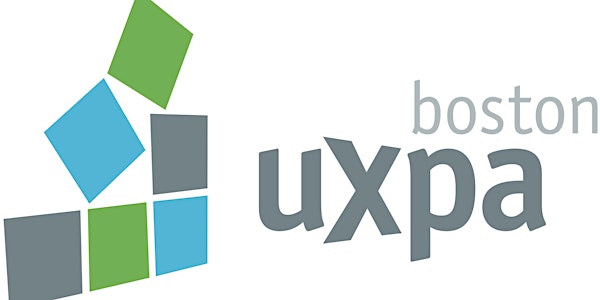 Considering the Unintentional Consequence: Re-Imagining the Design Process
When and where
Location
Bentley University La Cava Center, Rm. 375 175 Forest Street Waltham, MA 02452
Description
Please join us for our monthly meeting at Bentley University, sponsored by the User Experience Center (UXC) and Bentley's UX Certificate program.
Considering the Unintentional Consequence: Re-Imagining the Design Process

Given the pervasiveness of technology in every aspect of our lives and society, it becomes increasingly critical that we consider a more complete range of outcomes for the products and services we create. When a design produces a negative outcome, designers have traditionally been quick to seek shelter under the umbrella of the "unintended consequence" defense. This talk will examine the unintentional consequences of design. I will share a strategy for anticipating, eliminating, or mitigating the negative consequences of design and encourage UX researchers and designers to embrace this as part of our professional practice and responsibility.
Bill Gribbons, PhD.

Bill is Director of User Experience programs at Bentley University. The User Experience Programs at Bentley are among the largest and most respected in the country. Over the past thirty years, Bill has educated thousands of user experience professionals around the world. At the time, he has offered experience design consulting services to a diverse range of global clients. Bill is a sought after product design expert and has been interviewed by and quoted in various media outlets over these same thirty years.
Agenda

6:30 - 7 PM – Networking and Refreshments

7 - 7:15 PM – Introductions

7:15 - 8:15PM - Presentation

8:15PM - Q&A


T
hank you to our generous sponsors!
About the User Experience Center
User Experience Center (UXC) is a global user experience consulting group based at Bentley University. Since its foundation in 1999, the UXC has provided hundreds of clients around the world with user experience research, design, and strategy services. Through the application of user-centered design techniques, the UXC helps clients improve product usability and enhance the quality of the user experience. www.bentley.edu/uxc



A
bout Bentley's UX Certificate program
Bentley's UX Certificate program is one of the oldest and most respected programs of its kind in the country. The User Experience Certificate Program at Bentley University has educated thousands of UX professionals during the past 28 plus years. The UX certificate serves a wide range of working professionals, including user experience designers and researchers, usability specialists, product managers, marketing specialists, developers, engineers, business analysts, and senior management.

Can't Attend?
Please login into Eventbrite to cancel your RSVP.
Code of Conduct
By registering and attending any UXPA Boston event, you agree to follow our Code of Conduct. If you have any questions, please contact a Board Member.