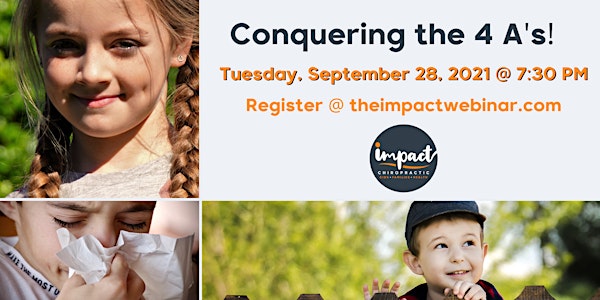 Conquering the 4 A's!
Allergies, Asthma, ADHD, Autism... Join us to learn how to conquer the 4 A's!
About this event
Does your child struggle with allergies and asthma? Or maybe they've been given a label like ADHD or Autism. Did you know there is a connection between the 4 A's? Join us on September 28, 2021 @ 7:30 PM to learn more!