Description
The future is here, but are you ready for it?

What does a younger, more ethnically diverse population mean for economic, social, and political life in Massachusetts and the nation?
How will businesses, schools, and civic institutions serve and be served by millennials and post-millennials?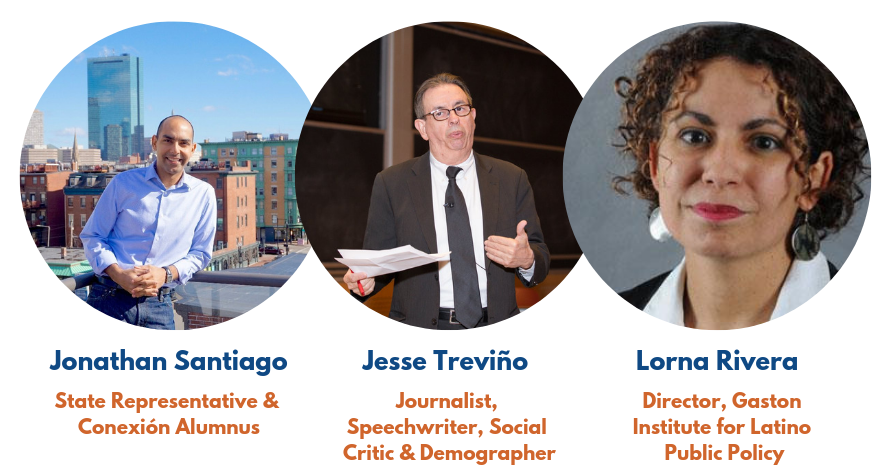 Join us for a lively discussion on the current and future implications of continued demographic change - for ourselves and for leadership at every level of any organization.
Newly-elected state representative and Conexión alumnus, Jonathan Santiago, MD, will share insights on the shifting social landscape of the city and region.
Lorna Rivera, Director the Gastón Institute for Latino Community Development and Public Policy at UMASS Boston, will delve into newly-released research reported in Massachusetts Latino Population: 2010-2035.
Jesse Treviño, former White House speech writer, social critic, and demographer, will illuminate the trends in play regionally and nationally, and what they imply for our economy and society.
Enjoy appetizers, the view from the 200 Clarendon Tower, and networking with highly accomplished Latinos.
March 25, 2019 at 5:30pm
EY Boston - 200 Clarendon Street Boston, MA 02116
This event is sponsored by: