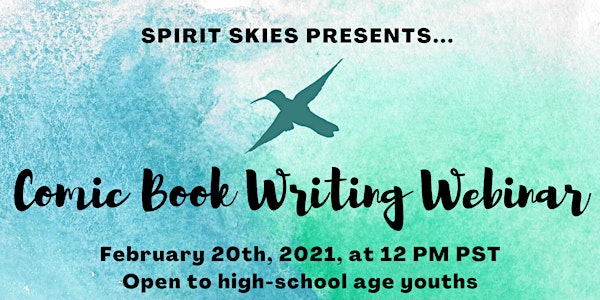 Comic Writing Webinar
Comic writing webinar featuring Paul and Anina Bennet. Learn comic writing and enter a competition for a chance to write for Spirit Skies!
About this event
Do you love comics? Interested in writing your own? Come join us to learn about creating comics and graphic novels from Paul Guinan and Anina Bennett, authors of the Aztec Empire series, Boilerplate and more!
Students who attend will also have the opportunity to enter a writing competition, in which an author will be selected to be the writer for the next volume in the Spirit Skies series of graphic novels, which inform readers about environmental conservation through a narrative focused on the adventures of the boy-turned-hummingbird, Jasper.
This panel will be in English.