Join The Education Equalizer Foundation for a FREE College Prep Workshop on Fridays in July, lunch and all materials are included.
About this event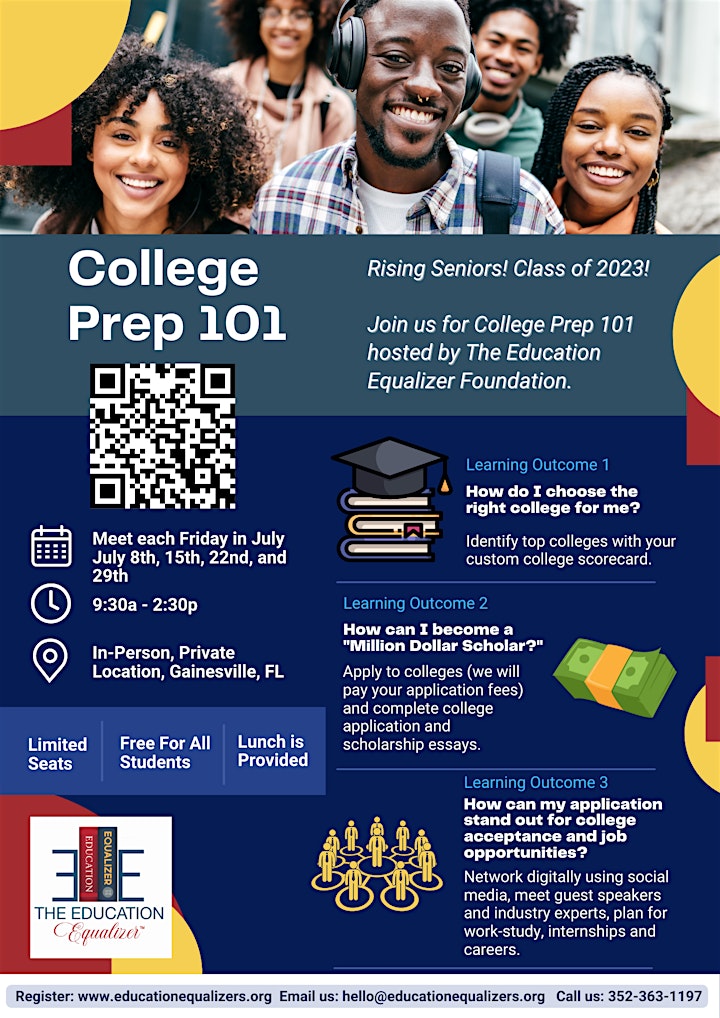 Program Dates: Fridays - Jul 8, 15, 22, and 29
Time: 9:30a-2:30p
Course Length: 25 hours
Learning Outcomes:
1. Identify top colleges with a custom College Scorecard
2. Understand how Student Life Offices address basic needs
3. Complete a FAFSA Checklist
4. Create a College and Scholarship Essay Outline
5. Apply to over 200 colleges using 2 applications
6. Learn to network digitally using a LinkedIn Profile
Note:
Lunch and all materials are included.
Registration will end a week before the event.
The program is free and limited to 20 students. Register now to save your seat and receive a confirmation of the location.