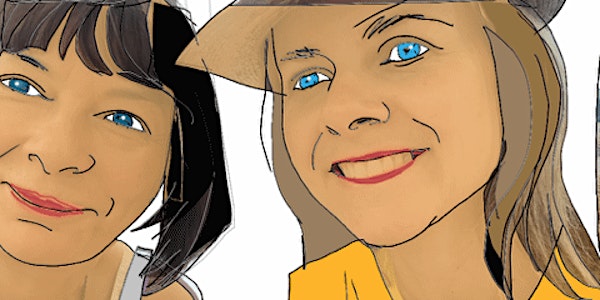 Collab Writers
When and where
Location
112 St Martin's Ln 112 Saint Martin's Lane London WC2N 4BD United Kingdom
Refund Policy
Contact the organizer to request a refund.
Description
Collab Writers invite you to Schmooze - Connect - Collaborate @ The Library Club
7 March 2019 - 7pm till 9pm
Get off your shelf and down to The Library Club to mingle with Collab Writers.
Collab Writers
is a global community for creatives to connect, collaborate and create on poems, flash fiction, short stories and novels - and to get those stories on screen.

At the heart of the startup is a hub where members can collaborate to create and publish their work, with assistance and guidance from the Collab Writers team. They will also connect the best writers to the film world, to help adapt their work."Creatives at Collab Writers aren't just writers," says co-founder Jennie Griffiths. "We want to encourage a new wave of surrealist creatives to bring pictures, photos, words, images, illustrations, film and music together. We encourage a mash-up of creative genres and mixed media products including short graphic memoirs, manga and stories told through song and screen.
The team

Collab Writers began as a joint concept between two writers, Jennie Griffiths and Anjali Alford - both short on time but rich in ideas and determined to write. Facing writer's block going solo, they dusted off and pimped the Victorian parlour game 'Consequences' and joined forces on writing a book, Consequences, where they took turns to write from two different protagonists' points of view. After a year they had completed the first draft, which is now being edited in preparation for publication in 2019. They are currently working on their second collaborative book. It was off the back of writing Consequences that they had the idea to build a community to encourage other creatives to collaborate and disrupt the norm.
"Collab Writers is a call to action to rise up off the sofa, turn off the box set and awaken your inner creative through connecting and collaborating with like-minded creatives."

T

he final member of the core team is founding partner Elliot Groves, founder of the Raindance Film Festival and the British Independent Film Awards, who is the conduit for connecting the community to prospective producers, directors and actors. "I am pleased to be able to contribute to this exciting new venture," he says."In my nearly thirty years working with writers and filmmakers I can see how Collab Writers fulfils a unique and important need."
LIBRARY is a hotel, restaurant and private members club located centrally on St Martin's Lane right in the heart of London's Covent Garden.
NO TICKETS AVAILABLE ON THE DOOR: Advance booking Only
Dress Code: Smart PLEASE NOTE THIS IS AN EXCLUSIVE PRIVATE MEMBERS CLUB. A LIMITED NUMBER OF NON-MEMBERS ARE ALLOWED ENTRY, BOOKING MUST BE MADE IN ADVANCE. ONCE BOOKED YOUR NAMES WILL BE ADDED TO THE GUEST LIST.
*Please note; once purchased, your tickets are non-refundable and non-transferable. We reserve the right to alter or change the programme, timing and line-up.
We will endeavour to notify you of any such changes should they occur www.lib-rary.com/faqs @librarylondon / #LibraryLondon LIBRARY112 St Martin's LaneLondon WC2N 4BD +44 (0)203 302 7912