Description
Please join us for a free viewing of CODE: Debugging the Gender Gap at VMware's office in Cambridge. Immediately following the movie, we will have a panel of industry leaders to discuss the movie as well as other issues the movie elicits.

CODE documentary exposes the dearth of American female and minority software engineers and explores the reasons for this gender gap and digital divide. The film highlights breakthrough efforts that are producing more diverse programmers and shows how a critical gender gap can be closed. CODE asks: what would society gain from having more women and minorities code and how do we get there?
Movie will start at 6pm (80 min long) - Panel will immediately follow.

Light appetizers, beverages, and popcorn will be provided.
Link to movie web site: http://www.codedocumentary.com/
PANEL BIOGRAPHIES

Yanbing Li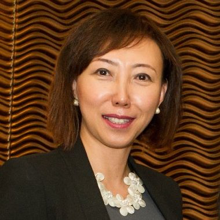 Yanbing is a globally minded high tech executive with extensive leadership experience in general management and engineering. She is currently the Senior VP and GM for the Storage and Availability BU at VMware. Yanbing is a graduate of both Princeton and Stanford Business School. In 2015, Business Insider named her one of the 23 most powerful women engineers in the world.

Ellen Rubin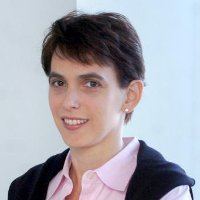 Ellen Rubin is CEO & Co-founder at ClearSky. She is an experienced entrepreneur with a proven track record in leading strategy, market positioning and go-to-market for fast-growing companies. Ellen holds an holds an MBA from Harvard Business School and an undergraduate degree from Harvard College. She has been recognized as one of the Top 10 Women in the Cloud by CloudNOW, as a Woman to Watch by Mass High Tech and Rising Star Entrepreneur by the New England Venture Capital Association. In 2015, Forbes said "Ellen Rubin has raised money not once, but twice, with just a slide deck and no product. Few men and even fewer women can say that."

Margo Seltzer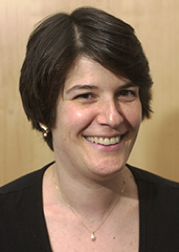 Margo Seltzer is the Herchel Smith Professor of Computer Science in the Harvard's School of Engineering and Applied Sciences. She is a graduate of Harvard/Radcliffe College and the University of California, Berkeley. Before pursuing an academic career, professor Seltzer spent several years working at startup companies designing and implementing file systems and transaction processing software and designing microprocessors. Dr. Seltzer was a founder and CTO of Sleepycat Software, the makers of Berkeley DB.