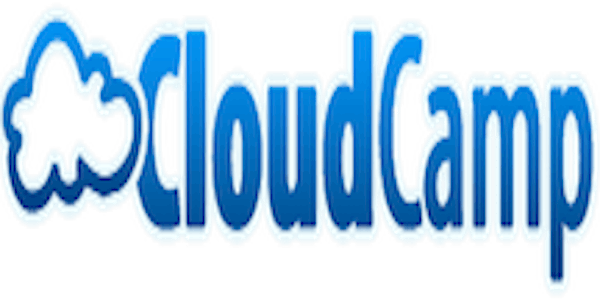 CloudCamp - Digital Transformation
When and where
Location
The Crypt, St James Church Clerkewell Close Clerkenwell Green EC1R 0EA United Kingdom
Description
New technologies are transforming how business works to deliver value to their customers. These new services are designed around the needs of users, control of technology is being pulled away from IT departments into business units and organisations are really exploiting the things that can be done with multi-disciplinary teams. We will hear about and discuss various approaches to digital transformation, including of course our very own Simon Wardley's strategic planning tool. 'Wardley Mapping' which starts with "User Needs", is frequently used by user-centric organisations when planning digital transformation projects.
CloudCamp is a vendor-neutral unconference where adopters of Cloud Computing technologies exchange ideas and share their experience. At CloudCamp, you are encouraged to share your thoughts, opinions and experience in several open discussions.
As usual CloudCamp London will be an opportunity to network with end-users, IT professionals and vendors, meet old friends and new, grab a beer or two ready for a few short interesting talks and then the lively unpanel debates, followed by pizza and drinks.
The evening's proceedings will be MC'd by @swardley, @joebaguley and @cpswan.
We keep vendor sales pitches to a minimum by giving the audience 'red cards' if you don't like what the speakers are saying send them off!
The Venue
The Crypt, St James Church, Clerkenwell Close, London, EC1R 0EA.
The Agenda
Registration and networking from 6 pm
Kick-off 6.30pm
Introduction to CloudCamp - Simon Wardley

Lightning Talks - short 5 minute educational, non-sales, entertaining talks.

Michelle Isme @icoo - "Your users do not need to be transformed" Bruce Banner transforms into the Hulk. A caterpillar transforms into a butterfly. But your users just want to order a pizza… Focus on user needs and, if you're lucky, transformation (might) happen.

Frank Khan Sullivan @fksullivan - "Resistance Is Futile" Why overcoming resistance to technology adoption is a cultural problem, not an engineering one. And how to fix it.

Lizzie Bruce

@cakecontent

- "Why Multi-disciplinary Teams Are Good" A look at the key roles needed for effective digital product and service creation, and why they work better when they work together.
Ed Seymour @edwaado - "Containers & Kubernetes 101" How containers offer a distinctly better software delivery method, and when coupled with Kubernetes, fundamentally change our approach to building and operating software systems.
David Kemp @microfocus - "New catalysts for digitalization - riding the crest of the waves"


Neil Briscoe @6point6ltd - "I'm the network: use and abuse me" The network often gets overlooked because it's old hat. However, things are changing and a decent network strategy can actually accelerate the move to cloud whilst giving you security, scalability and the on/off disposable capability – and yes, it can be done without a large team of network experts

Simon Worthington @51M0NW - "Digital needs data"

Kuan Hon @kuan0 - "The UK Network & Information Systems Regulations & Cloud" How do new EU laws on network & info systems security & incident reporting affect cloud providers and cloud use?

Unpanel - cloud experts volunteer to join the panel to answer questions from the floor

From 8:30pm: Networking, drinks and pizza

9:30pm close
Thank you to our sponsors