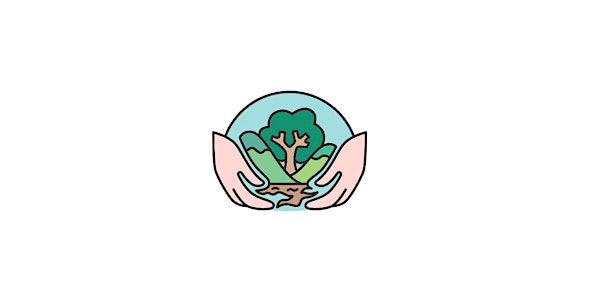 Climate Conversations
A 5-week course on Fridays in early 2023 | 1/13, 1/20, 1/27, 2/3, 2/10 | 2pm-3:15pm ET (11am-12:15pm PT)
Date and time
January 13 · 11am - February 10 · 12:15pm PST
Refund Policy
Contact the organizer to request a refund.
Eventbrite's fee is nonrefundable.
About this event
Do you want to be more comfortable talking about climate change?
Are you a conservation professional or volunteer who would like to be more comfortable talking with people about climate change, but feel unsure about how to get the conversation started, or keep it going without eye rolls or arguments? It's hard for just about everyone to talk about climate change – it's big, divisive, and sometimes confusing. And yet, we need to talk about it if we want to make positive changes for our future.
Climate Conversations is a 5-session online program that improves your ability to effectively and authentically engage others in discussing climate change. While there are many resources that teach you how to frame your climate messages, there are few programs like Climate Conversations that provide opportunities to consistently practice them in a low-stakes environment.
By the end of the program, you will have learned and practiced how to talk about climate science in a variety of settings, including conversations with colleagues, clients, and family. The communication skills we explore will not only help you listen and talk about climate change, they can be applied to any challenging conversation or topic.
Who should attend?
This program is for conservation professionals, informal learning volunteers, and anyone who cares about nature and is concerned about the impact of climate change. Climate conversations is an opportunity for you to hone your skills to connect with people from a variety of backgrounds and perspectives.
Program Structure and Content:
The sessions are fully interactive and experiential — no lectures, few slides. The expert facilitators create a safe, comfortable and playful learning community.
We will explore the principles of listening, empathy, and perspective-taking in order to build trusting relationships, which is the gateway to reaching hearts and minds.
And because "It's not just what you say, it's how you say it," we will explore the concept of Presence to convey confident, credible commitment to your beliefs.
The 75 minute sessions fly by, as you jump in and out of breakout rooms, getting to know new friends and colleagues, and continuously challenging participants to listen and speak using new tools.
Schedule and Course Outline:
Session One: Listening. Friday, January 13, 2023; 2pm ET/11amPT Engage others in collaborative dialogue by making them feel heard.
Session Two: Talking. Friday, January 20, 2023; 2pm ET/11amPT Engage others by talking about issues and solutions, regardless of your level of expertise.
Session Three: Empathy. Friday, January 27, 2023; 2pm ET/11amPT Engage others by practicing perspective-taking..
Session Four: Presence. Friday, February 3, 2023; 2pm ET/11amPT Engage others by presenting your information with confidence and accessibility.
Session Five: Practice. Friday, February 10, 2023; 2pm ET/11amPT Engage others by applying the behaviors experienced in Sessions 1 - 4 to real-life scenarios.
Questions? yesandnature@strongoutcomes.com
Yes and Nature is a collaboration between project manager Lisa Yeager, conservationist Karen Strong, and improviser Bobbi Block.
Lisa Yeager (climateconversations.net) is currently a Cee-Change fellow with the North American Association for Environmental Education working at the intersection of environmental education and civic and community engagement. She holds an MBA and has over 20 years of experience leading change initiatives as an internal and external consultant for government entities, higher education, and for-profit entities. She is currently pursuing a second master's degree in biology focused on climate change engagement from Miami University's acclaimed Project Dragonfly program.
Karen Strong (strongoutcomes.com) is the principal of Strong Outcomes, a consulting company that supports organizations that conserve land, wildlife, and water. Over the past 23 years, she has built capacity to conserve natural resources in dozens of communities and organizations and is always thinking about how we can make conservation more relevant to more people. She uses applied improvisation to help conservation professionals better understand their audiences and communicate more effectively.
Bobbi Block (bobbiblock.com) is an experiential Facilitator and Coach. Her training approach is informed by her work as an improvisational theater artist and actor. Bobbi transforms communication skills to improve connection, engagement, trust and collaboration. Bobbi is a Facilitator/Instructional Designer with The Ariel Group, Work.Life.Leader, and Wharton Executive Education. She has been the Director of Applied Improvisation for CSZ Philadelphia for over 20 years. Bobbi founded acclaimed improvisational theater company Tongue & Groove, and is an Adjunct Professor at Temple and Drexel Universities.