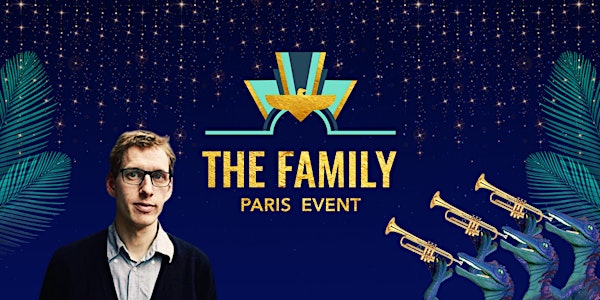 Climate Capitalism: How can startups change the world, by Hampus Jakobsson
Climate change is one of humanity's biggest current challenges. And startups definitely have a role to play :)
When and where
Location
The Family 25 rue du Petit Musc 75004 Paris France
About this event
When it comes to climate, everybody tries to find a solution: individuals, governments, companies, NGOs… And it takes time, urgency being a soft word to describe the situation. It's time to cut out the bullshit, and think about relevant ways to act big, bold and now.
Hampus Jakobsson's career is hard to sum up when you see how huge it has been. He has invested in over 100 companies, after building two of his own, and is now only investing in startups that could reduce, reverse or prepare humanity for the climate crisis. He is originally a computer science engineer and was a Venture Partner at BlueYard. His writing & thinking skills are just out of this world.
He will present an overview of the climate crisis' situation and answer those three important questions:
- What would solve the problem?
- What stops us (the world) from doing it?
- What are the opportunities for startups?
If you want to get inspired by someone who truly thinks & acts to change things, well, no bullshit, this is it.
Our events are free & open to everyone. Come enjoy some quality knowledge with us, ask your questions & meet new people :)
See you there!
PS: When registering for an event, you'll be added to two of our newsletter lists (The Family & Events); of course, you're always free to unsubscribe, just hit the button at the bottom of the email :)