Description
Join us for January's Cleantech Meetup, a technology-focused monthly gathering that features presentations about products and technologies from companies that are already in operation as well as early stage startups. As always, appetizers and drinks will be served!
This month's the focus is on Clean Mobility. From autonomous vehicles to smart cities to the new California Mobility Center -- we'll discuss it all! Featuring an Armchair Discussion with West Sacramento's Mayor Cabaldon, and a presentation from SMUD CEO Arlen Orchard on their commitment to clean mobility.

Christopher Cabaldon
Christopher Cabaldon became the first mayor directly elected by West Sacramento voters in November 2004; he was re-elected in 2006, 2008, 2010, 2012, 2014, 2016 and 2018. Mayor Cabaldon's work on transportation, land use, air quality and climate change, housing, and economic development is regarded as a model for effective collaborative action. The Sacramento Bee says that "under his leadership, the City has become one of the municipal stars of the region."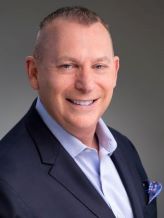 Arlen Orchard
Arlen Orchard is the general manager and CEO of the Sacramento Municipal Utility District. He joined SMUD in 1990 as a staff attorney and became CEO in April, 2014. Prior to moving to the top post, Arlen served as general counsel for SMUD for 14-years, managing a staff of attorneys and overseeing all matters in which SMUD has a legal interest.
Additional Presenters
Louis Stewart, Chief Innovation Officer, City of Sacramento
Topic: Sacramento Urban Technology Lab's Focus on Mobility
Ghazan Khan, Ph.D., Associate Professor, Department of Civil Engineering, California State University, Sacramento
Topic: Findings on Pilot of Autonomous Shuttle Ollie on Sac State Campus
Organizer of Cleantech Meetup: Clean Mobility
CleanStart has been promoting the cleantech industry in the region and helping the companies be successful for over a decade.  In 2005 we said we could create 10,000 jobs and $5 billion in revenue in a cleantech sector and over the last 10 years, obs grew  from 800  to 4200 and revenue from $660 million to $2.5 billion. A number of new companies launched in the region during this time period including Sunoptics (acquired by Acuity), Synapsense, CleanWorld, Bluon, JLM Energy, Sierra Energy, Tenkiv, and GreyRock Energy.  Marrone Bio-Innovations had a successful IPO.