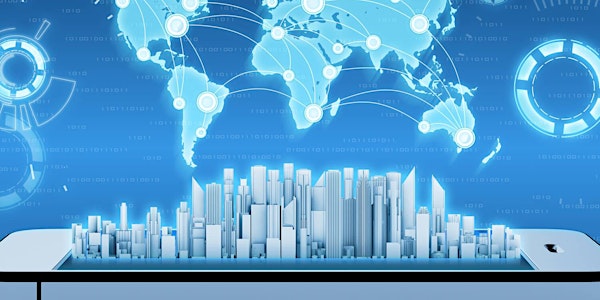 Class 2 of Digital Data Flows: Geo-Location Data
Event Information
Location
Radisson Blu Royal Hotel, Brussels
Rue du Fossé-aux-Loups 47
Room: Amsterdam Luxembourg
B-1000 Bruxelles
Belgium
Description
*This registration is for in-person attendance in Brussels - to participate remotely, register here instead to receive livestream details*
Please join us for the next event in our 8-part series our next Digital Data Flows Masterclass on Location Data: GPS, Wi-fi, and Spatial Analytics, which is the second session in the 2018-2019 Digital Data Flows curriculum.
Date: Tuesday, 27 November, 2018
Time: 14:30 – 16:30 (Central European Time)
Venue: Radisson Blu Royal Hotel, Rue du Fossé aux Loups 47, 1000 Bruxelles, Belgium (walking distance of 8 minutes from the SQUARE Brussels Meeting Centre where IAPP Europe conference is held 26-29 November)
Participants will gain an understanding of: the sources of geo-location data in daily life (GPS, Cell Towers, Wi-Fi) and how it is collected through apps, smartphones, and carriers; proximity signaling through near-field communication (NFC) and Bluetooth beacons; and Wi-Fi analytics in retail, transportation, and urban planning. Participants will also learn the 6 dimensions of geo-location data, and current technologies used to address risks to individuals and groups of individuals.
Technical experts include:
Kara Selke, Vice President of Privacy & Data Partners, StreetLight Data
Simon Hania, Data Protection Officer, Uber
Stacey Gray, Policy Counsel, Future of Privacy Forum
with introductions by Dr. Paul De Hert, VUB, and Jules Polonetsky, Future of Privacy Forum.
The session is free, and priority in-person registration will be given to government staff.
About the 2018-2019 Program:
Digital Data Flows Masterclass is a year-long educational program designed for regulators, policymakers, and government staff seeking to better understand the data-driven technologies at the forefront of data protection law & policy. Classes will feature experts who will present interactive lessons designed to provide 101 and 201-level understanding of key emerging technologies for participants who do not have CS or technical backgrounds. All sessions are free to attend and support remote participation. For more information visit: www.fpf.org/classes
Date and time
Location
Radisson Blu Royal Hotel, Brussels
Rue du Fossé-aux-Loups 47
Room: Amsterdam Luxembourg
B-1000 Bruxelles
Belgium