Clairo w/ Dreamer Boy at Marathon Music Works in Nashville, TN
About this Event
Due to circumstances outside of our control, the Clairo show on July 20th has been CANCELED. All tickets will be refunded at point of purchase (credit/debit card purchases will be automatically refunded - no action is required).
If you purchased tickets with cash at the box office, please email us at info@marathonmusicworks.com and we will get back to you as soon as we can.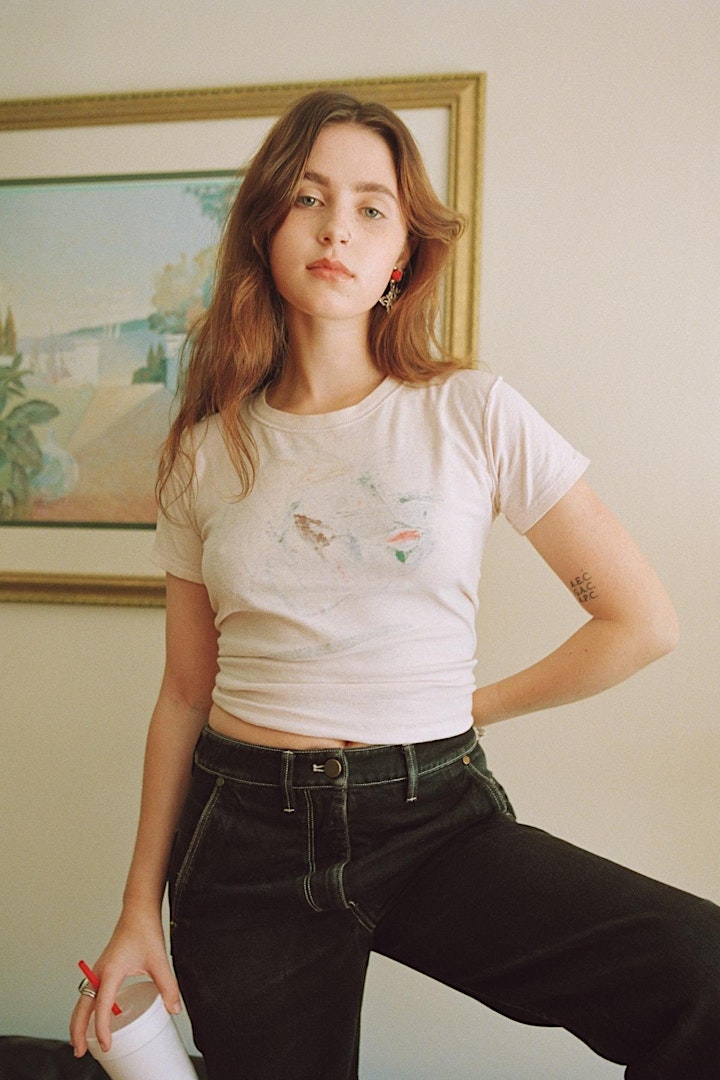 Clairo
Website | Facebook | Twitter | Instagram
Associated with soft, intimate vocals, daydreamy atmosphere, and rumination, Clairo is singer/songwriter Claire Cottrill. Alternating keyboards and guitar as accompaniment, and often coloring her recordings with samples and sound effects, the Boston native began sharing dozens of her stylized but low-key, melody-driven tunes to music-sharing sites as a young teen in 2013. She eventually had a minor viral hit with 2017's "Pretty Girl," and a bigger one with "Flaming Hot Cheetos," whose video garnered millions of views in 2018. Officially dropping the "bedroom" from bedroom pop, Clairo made her full-length debut with Immunity in 2019.
After releasing dozens of accumulated home recordings in 2013, the Clairo EP do u wanna fall in love? arrived in 2014. It was followed by more EPs in 2015, including have a nice day, late show, AQUARIUS BOY, and moth girl. In May of that year, she released the full-length metal heart, a collection of spare acoustic recordings with notable tape hiss. Meanwhile, she became active on YouTube with posts that included acoustic guitar covers of songs by the Cure, Frankie Cosmos, and (Sandy) Alex G, among others. The year 2016 brought the creased laundry EP and the six-track brains a bus station, which introduced new equipment including electric guitar, various keyboard voices, and drum samples. In July of that year, she also released a split EP as Claire Cottrill with established English lo-fi musician Keel Her.
In December of 2016, the song "How Was Your Day?," a collaboration with Mellow Fellow, presented a richer indie pop sound with extended chords and a full arrangement of guitar, keyboards, drums, and vocal harmonies. Further establishing herself as a proponent of dreamy reflection, Clairo was featured in 2017 on no less than three atmospheric indie electronic pop singles: "Girl" by Brennan Henderson, "You Might Be Sleeping" by Jakob Ogawa, and "Froyo" by Hans. Also that year, her like-minded song "Pretty Girl" was featured on the Father/Daughter Records cassette compilation The Le Sigh, Vol. 3, and she had a second viral hit with the spare keyboard ballad "Flaming Hot Cheetos." Both songs received a commercial release by FADER Label in mid-2017. An official video for "Cheetos" followed in March 2018 and was covered by such media outlets as Pitchfork, NPR, and Billboard. Still in her late teens, Clairo followed it a month later with a funky, more fully produced single, "4EVER," which saw her collaborating in the studio with Ashwin Torke, Deaton Chris Anthony, and Burns Twins. Singles including "Drown," a collaboration with Cuco, and "Heaven" from the soundtrack to Skate Kitchen arrived before the end of the year.
Retaining intimacy while adopting a sleeker pop sound, Clairo co-produced her first album, 2019's Immunity, with Rostam, bringing in guests including drummer Danielle Haim and a children's chorus. An arena tour in support of Khalid accompanied the release and was followed by a headlining tour.
~ Marcy Donelson, Rovi
---
Absolutely no refunds - no exceptions. Lineups and times are subject to change. Any ticket suspected of being purchased for the sole purpose of reselling can be canceled at the discretion of Marathon Music Works and/or Eventbrite. Valid government-issued photo ID required for entry to age-restricted events. Tickets available at the door (if not sold out). No re-entry. Physical tickets available at the box office.
Performers
Date and Time
Location
Refund Policy