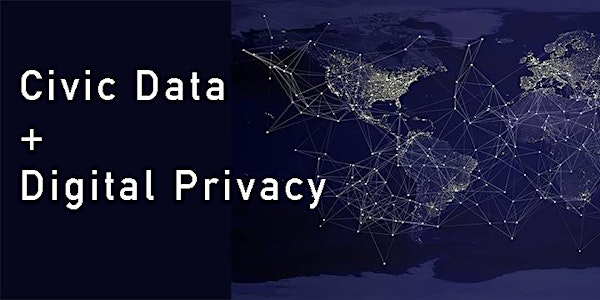 Civic Data + Digital Privacy
When and where
Location
Make+Think+Code@PNCA 511 Northwest Broadway Portland, OR 97209
Description
Smart City PDX and Make+Think+Code invite you to a forum/conversation/unconference on civic data and digital/data privacy in our region. This participant-driven meeting will create space to share opportunities, concerns, and challenges related to privacy and civic data in our region.
In a digitally networked world, as more and more personal information is collected, shared, and used across a variety of contexts, we need tools and policies to safeguard privacy and anonymize data while ensuring transparency and open access to support research, advocacy, and civic innovation.
Inviting all policymakers, technologists, community groups, librarians, educators, researchers, advocates, activists, artists, and designers to help us create a model of open civic data and data/digital privacy that reflects our values and empowers our communities.
Join Make+Think+Code and Smart City PDX on Thursday, January 17, 2019, to provide feedback, ideas, and insights to the City of Portland's efforts in navigating the operational and ethical issues in open civic data initiatives. Smart City PDX is partnered with the Mayor's Office, the Office of Commissioner Fritz, and the Office of Equity and Human Rights in developing principles and procedures to promote and preserve privacy rights and information protection values. A key piece of this work is to foster engagement with and outreach to diverse stakeholders in the community impacted by data collection.
Through a series of short lightning talks, an unconference format, and a forum, we will explore critical questions around civic data collection and archiving (including issues of equity and bias); implications of technologies and systems that can rapidly collect data about individuals (and tools to subvert these); and ways of ensuring that government use of data is in service to the community.
Focus for the Day:
Operationalizing City of Portland Draft Privacy and Information Protection Principles
Tools for Personal and Community Data/Digital Privacy
Engagement and Advocacy: Ongoing/potential Legislation/Policy discussions
Democratization of civic data: tools and objectives.
When: Please join us for lunch at 12:30 and for talks and conversations after. You are welcome to join later during any of the sessions and/or attend the reception if that fits in better with your schedule. We do have limited space so we ask that you register (and cancel if you need to so somebody else can use the spot).
All event participants are required to adhere to the Make+Think+Code code of conduct.