Description
After moving to Israel, overcoming the notorious Israeli bureaucracy, making embarrassing mistakes while learning
Hebrew, serving in an army "run by teenagers," and serial dating "egotistical Israelis," wide-eyed midwesterner
Jessica Fishman finally thought that she had made it. Until everything came crashing down.
Jessica Fishman grew up in Minnesota, and moved to Israel aftergraduating from Indiana University with a degree in journalism and business. She has written a number of articles about Israel, and her stories have been featured in leading Israeli and Jewish media.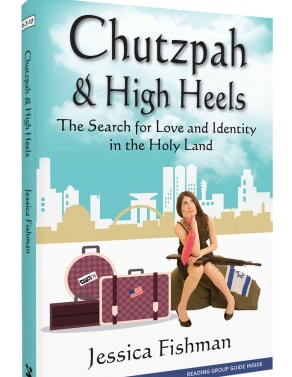 She was inspired to write Chutzpah and High Heels: The Search for Love and Identity in the Holy Land after a life-changing event in Israel. She hopes to share her experience and inspire social change.
Wine and cheese reception to follow.
Free and open to the public.