Description
CHECK IN IS AT 1034 VIRGINIA AVE WEATHER MAY DELAY US BUT WE ARE TRYING TO BE OPEN BY NOON.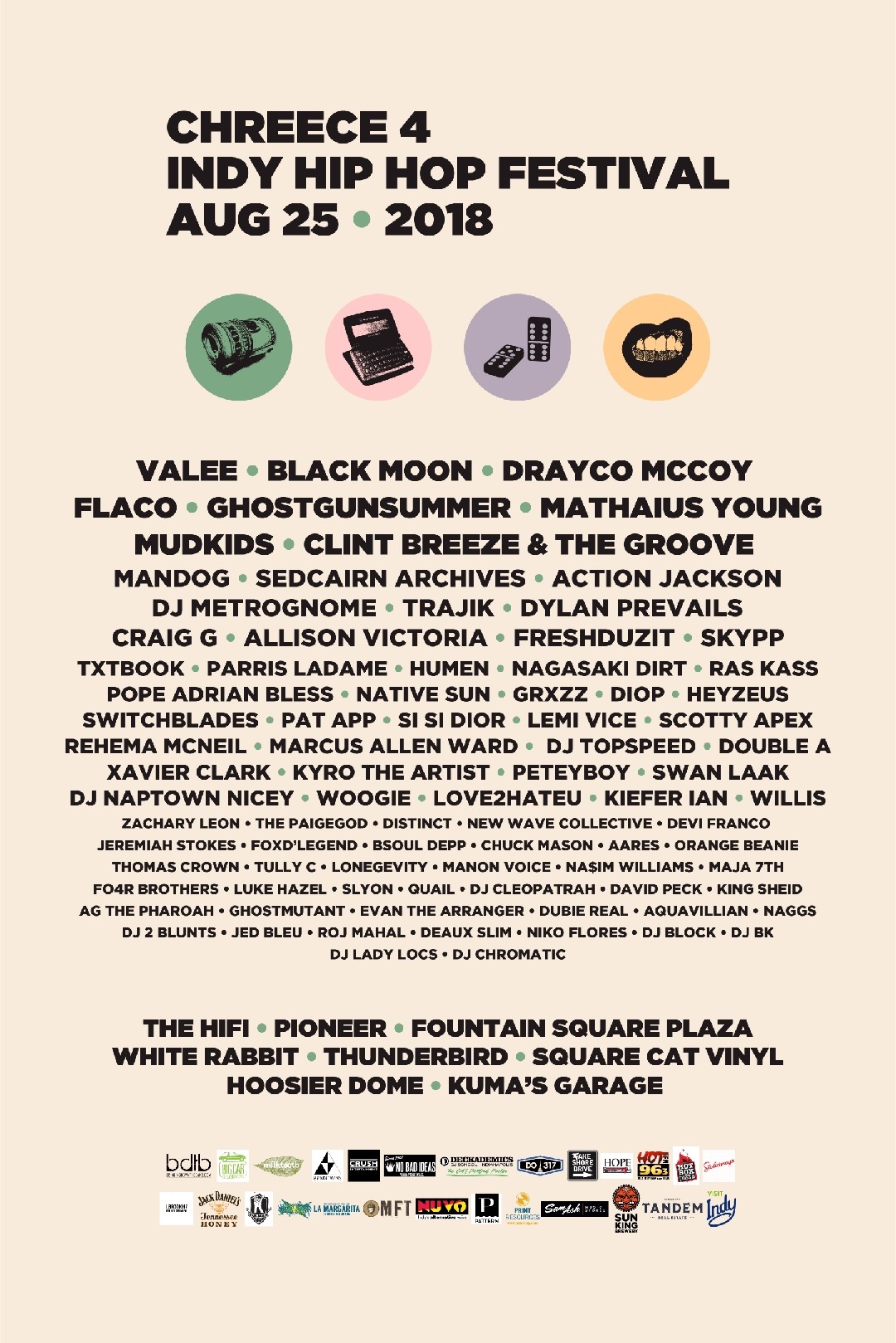 Chreece Co Headliner GOOD Music's Valee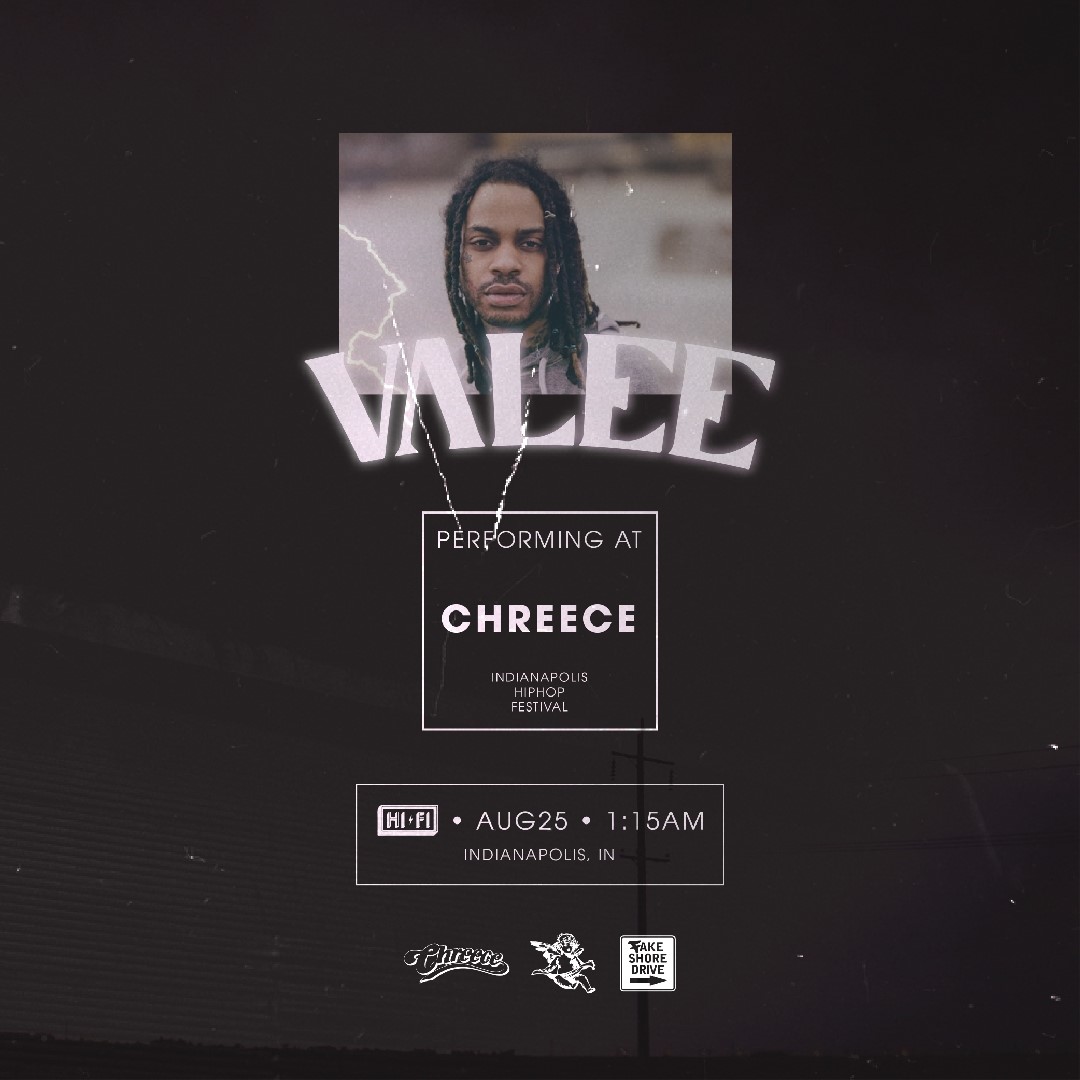 Co Headliner Black Moon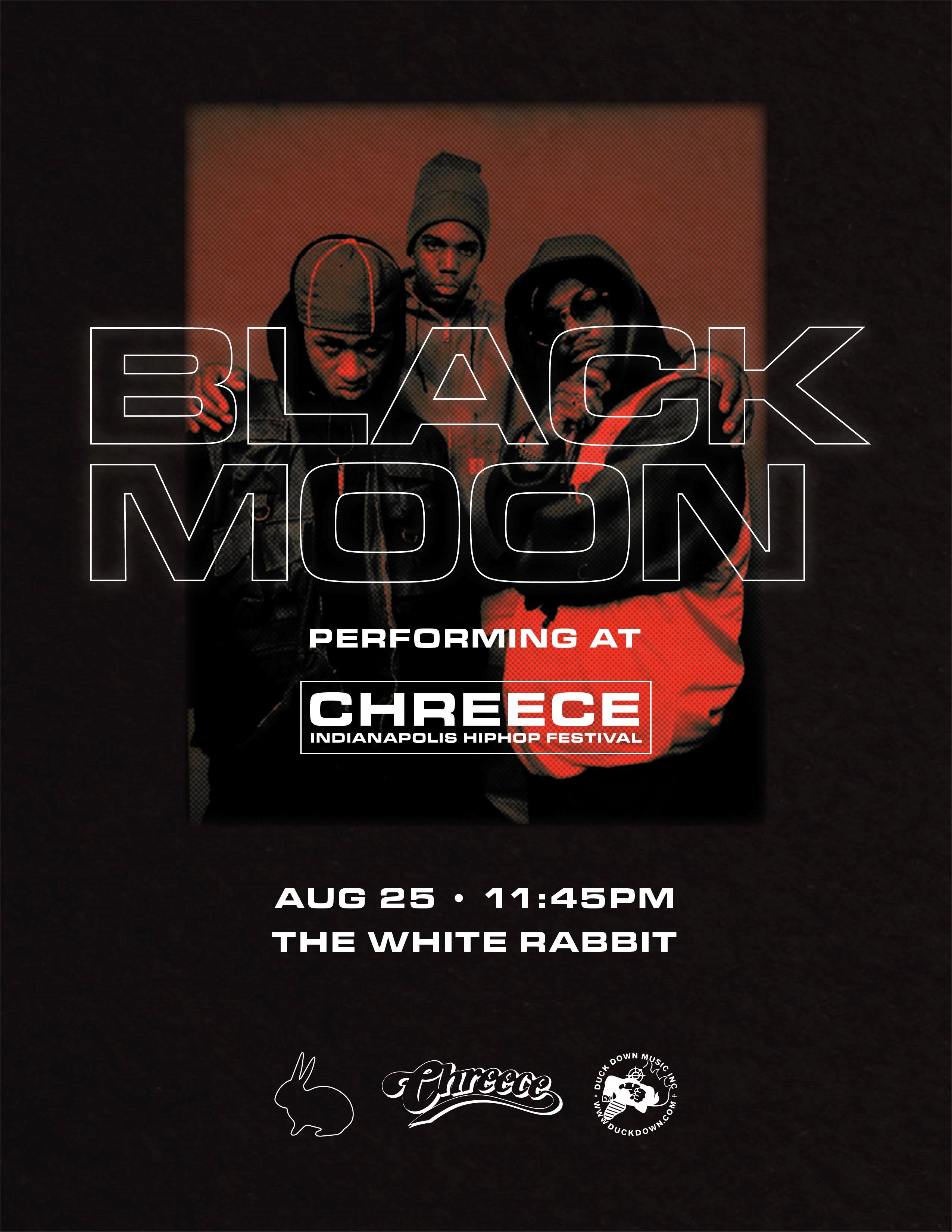 This Year's Gee Note Speaker - Matthew M80 Markoff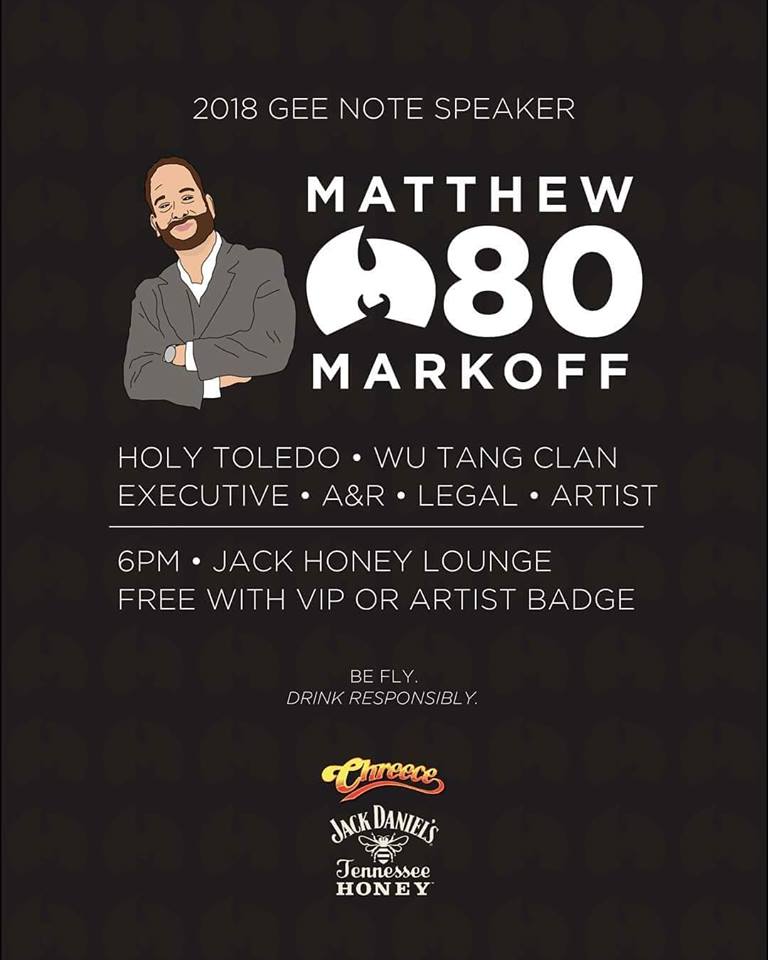 SATURDAY AUGUST 25, 2018
All lanes of Indiana hip hop are coming together for a single day of "Cheers" and "Peace" - it's CHREECE! This will be a day to remember and a cause worth celebrating.
Includes 50+ emcees and collectives, tons of DJs and Producers, exclusive merchandise from vendors and sponsors, and MUCH MORE! See Below for Lineup!
IMPORTANT INFO:
You must pick up OR purchase tickets at check-in on the day of the event (location TBD) -

BEFORE GOING TO ANY OF THE OTHER VENUES!

All artists, promo tickets, press, volunteers, etc. must also check in before going anywhere else.
Wristbands are required at all venues except Thunderbird and Fountain Square Plaza (outdoors).
Again, you

must

get a wristband from check-in before you may enter the other venues. You may be asked to show ID at any of the venues serving alcohol, at any time - NO EXCEPTIONS.
Hi-Fi, Pioneer, White Rabbit, and Thunderbird are 21+ ONLY. You will not be permitted to enter these venues if you are under 21. All other venues are open to all ages, and music will kick off at 2 PM!
Chreece spans 8 venues in Fountain Square:
THE HI-FI (21+)
WHITE RABBIT CABARET (21+)
PIONEER (21+)
THE HOOSIER DOME (all ages)
SQUARE CAT VINYL (all ages)
THUNDERBIRD (21+)
FOUNTAIN SQUARE PLAZA (all ages, no wristband required)
KUMA'S GARAGE (All Ages)
Chreece is supported by Jack Daniels Tennessee Honey Whiskey, Do 317, No Bad Ideas, Sun King, Kolman Dental, Hope Plumbing, Stoli Vodka, Milktooth, La Margarita, Red Bull, Sam Ash, Tandem Realty, Visit Indy, Pattern Magazine, Nuvo Newsweekly, and Crush Entertainment
Be Fly, Drink Responsibly!